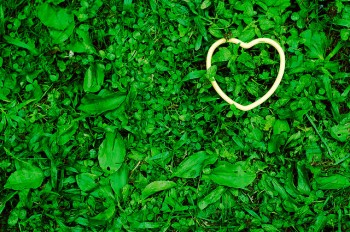 I had a rare opportunity last week. I use the term "opportunity" loosely because it didn't feel like it at the time. At the time, I felt uncomfortable and awkward, but more uncomfortable and awkward than that would have been pretending like it never happened. I don't do well with "confrontation."
The Change
If you've been hanging around here long enough, you'll remember in The Story of a Writer (me), part of my journey included coming face-to-face with my insecurities. If not, here's the pertinent part:
I'll never forget the day I shared my first chapter with my writing group. I'd printed it out–enough copies for each member–and strolled into that coffee shop ready to blow their minds. I was writing a book. Not many of them had even attempted it. I was so clever and witty as I read it out loud. I had to stop myself from laughing at my own jokes. I finished reading it and waited for their praise. A couple of them gave me non-committal smiles. One suggested a couple of improvements I could make. And then, the feedback every writer dreads assaulted me for the first time. One of the members didn't like it. In fact, she said that my voice was immature and if I continued to write that way, it was something she would never read. I was devastated. I practically choked out an excuse to leave early so I didn't have to look at her anymore and I could go home and cry.

I didn't go to a meeting for months. I didn't even write for months. Every time I thought about sitting down in front of the computer, nausea rose in my throat and that woman's words rung in my ears. I didn't think I would ever write again. All of the praise and good words felt like lies and her criticism the only feedback I'd ever gotten that was true. Looking back now, I should have realized that was the first sign I really was a writer. Writers always hold closer to their negative criticism than their positive. But at the time, it felt like the end of the world.
The hardest part was, of course, that she was right. It's much easier to shake off difficult reviews when we know they're way off the mark. The ones that hit home hurt the most because they're our own insecurities staring back at us. Obviously I did start writing again and when I did, it was for good. When I did, I came out a better and stronger writer that could handle criticism.
It's been about four years ago now. Over time I came to think of the woman as a blessing, not a curse. After that fateful day, I never saw her again but deep down I knew she had made an impact on my life. She was the person who made me face my writing destiny and make a decision. And to this day, I'm proud of the decision I made and I'm forever grateful to her for giving me that opportunity. Yes, opportunity.
Expressing My Gratitude
Guess who walked back into my writer's meetings a few months ago? That's right. At first I wasn't sure if it was her. It had been so long but something in my gut told me it was her. She remembered me. How can you forget the girl who sniveled into her manuscript? We sat through an entire meeting, her right across from me as I went around and around in my head with, is that her? Should I ask? Should I say something? Would it just be weird? I decided, pansy that I am, not to say anything. And then she disappeared again.
So it was awkward, I decided. I hadn't exactly been subtle that long ago summer day. Maybe she felt bad. Maybe she thought I hated her. I'm a writer. I think way too much into things. But last week, after several missed meetings, she came back again and I took it as a sign. I had to say something. If she was going to show up to meetings regularly, we might as well get it all out there.
"Don't be uncomfortable," was how I started the conversation. Because that just puts you at ease, right? I didn't want her to think I was upset with because in reality, I admired her honesty. I know giving critiques is not easy, especially when they have a potential to upset the writer (i.e. always). I asked if she had given me my flaming review and she immediately said she had. She asked me if she'd used the words "teeny bopper". I didn't remember that but thanks for the extra blow! Haha. Kidding.
Anyway, she began to apologize if she'd hurt my feelings and I admitted that while I wasn't the happiest immediately following the "incident," her words had been the stepping stone to a more dedicated (and hopefully much improved) writer. I told her that she was my catalyst and how much that meant to me. She has a little claim on any future success I have because if it weren't for her, I might have taken a different path, I might have lost my passion, I might have written teeny bopper fiction forever.
Yes, it was a little awkward but you know what? It was pretty great. How often do you get to thank someone for shaping such an important part of your life? Most of the time, people touch our lives and we never see them again. We never get to show our appreciation. I feel lucky I got the chance.
Is there someone who changed your writing life? Have you ever gotten the chance to thank them?
Photo by David Goehring