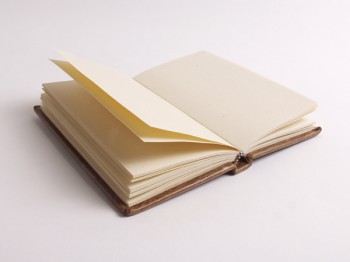 This weekend I did the first read of my novel. I was totally excited about it up until the day I planned to start, when the doubts finally sunk in. I had this vision in my head of the novel I wrote and I was horrified by the thought that what I was about to read wasn't anything like it. I thought I'd written a visual and heartrending story and by the time I sat down with iPod in hand, I was sure I'd written a cheesy rendition of what could have been a story.
Setting the Emotions Aside
I had a talk with myself. Even with my heart pounding in my throat and my inner editor playing You Suck Radio in my head, my rational side kicked in and said there was no way my story would have a chance if I didn't get an objective view of it as a whole. If I wanted to make my story the best it could be, I'd have to get my heart under control and shut up the editor. I gave her two chill pills and told her to call me in 24 hours.
Once I got started, it was the most fun I'd had since I first started outlining the story. I converted my manuscript into an ePub file and loaded it onto my iPod. It made me feel almost like a "real" author and the added bonus was that it kept me from nitpicking each and every sentence. The goal wasn't to fix it, it was to read it. Just like a reader. I read in bed on Saturday night, at the park on Sunday afternoon and finished in the early hours of Monday morning, just 26 hours after I started. I called up my inner editor and said, boo-yah!
It was good! Surprisingly good! Shockingly good! Don't get me wrong, there were the tell-tale signs it was a NaNo novel–missing words, jumbled sentences, hilarious typos. But in essence, it was the novel I knew I'd written…except better. My characters were more developed than I thought, the scenes moved quickly and effectively and, other than one instance when I accidentally repeated myself, I didn't overdo it. It was just my story, take it or leave it.
I know this is a dangerous road to go down. Getting too attached to my story is a death sentence for editing. I'm holding tight to my rational side as I dig into Story Engineering. I'm looking forward to letting Larry Brooks tell me where I'm wrong and where it isn't as good as I think it is because I know it can't be. There's no such thing as a perfect first draft. But knowing I have something here–really have something–gives me the strength and perspective I need to make it through the next few months of editing.
Reading Your Novel
I first heard about doing the first read on Routines for Writers. Kitty passed on Lauraine Snelling's advice of reading the whole thing in one sitting. I thought she was crazy. Who reads that quickly? But, obviously, the suggestion stuck with me because a year and a half later, I knew it was exactly what I needed to do. I knew it was the only way to get a true sense of how the story read. And you know what, I found it highly effective. I think it's the only way I could have felt the flow of the story, noticed repetition, and understood my story from a reader's perspective. I highly recommend starting out your editing process this way.
It couldn't be simpler.
Let your story sit for a while. At least a couple of weeks but, if you can, as long as possible without throwing off your writing schedule completely.
Kitty and Lauraine suggested printing it out. I read mine on my eReader. By printing it out, you will definitely spot more mistakes and by reading it in digital format, you combat the urge to edit as you go. The choice is up to you.
Read it all in as few sittings as possible. I have a hard time sitting long enough to do it in one, but if you can finish it in a single day, I think you'll reap the benefits.
Once you've done this, you're going to have a really good understanding of what your story actually is, and not what you imagine it is in your head. From there, it will be much easer to create an effective editing plan.
So that's my next step. I'm finally starting Story Engineering by Larry Brooks, the craft book I've been going on and on about for a month. Ideally I would have read it before I started but it didn't exist then! I think it will be useful editing tool, though, now that I know my story so well. Instead of using it as my model, I can use it to mold.
Since this is my first time taking editing seriously, I don't know what I'm doing as much as I'd like. I would love to hear more about your editing process. How do you get started?