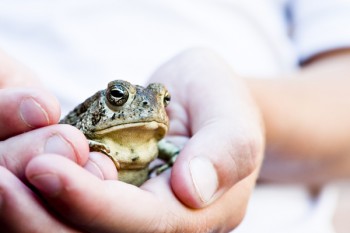 I'm reading two great books right now. One is, of course, Bird by Bird by Anne Lamott. The other is Camille by Tess Oliver. Bird by Bird came highly recommended to me by every writer I've ever met and I stumbled across Camille when I was looking for a way to test out the Kindle App on my new iPod. Both of these books are wonderfully written–one full of humor and insight, the other with such clean and precise word choice–that it has me wondering…can I be that writer?
I first experienced Writer Envy when I read The Time Traveler's Wife by Audrey Niffenegger five or six years ago. It was before I'd gotten back into writing again but even then, I thought, I want to write like this. The honesty, the no holds barred, the taboo. Her voice and the perfection of her writing created a lot to envy. To this day it is still my favorite book of all time.
Now that writing is a part of my everyday life, my Writer Envy has gotten worse. It rears its ugly head in bed at night as I read well chosen verbs and vivid metaphors. I sort of want to throw the book across the room in protest but I can't seem to part with it. I get frustrated the words don't come to me so perfectly, no matter how many times I rewrite. Sometimes I think, why bother?
Because I'm not sure of my own writing voice, it's easy for me to blow one way or the other, trying to sound further along in my writing journey than I am. We all want to just be there already. Published. Appreciated. Award-winning.
I'm trying to learn to appreciate where I am in my process, though. Overuse of adverbs and all. Because imitation is the sincerest form of flattery but it's also the quickest way to lose my own writing voice.
Each one of us brings our own experiences and thoughts and values to the table and it's those things that make our writing unique. Lose them, and I'll become just another writer in the vast sea of choices. When I feel Writer Envy, I want to use it to fuel me. I want to use it to understand what I want from my own writing by taking those things I envy most and making them important in my own stories. I want to make those enviable traits something to strive for.
I started working on my story again last night. It was comforting to find my voice and my words there. It wasn't perfect, but it was me.
Which writers and books do you envy?