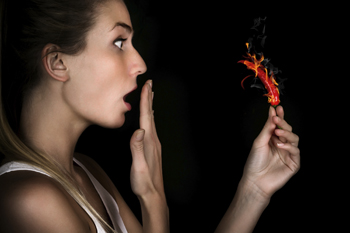 Yesterday was a big day for me. I had a dentist appointment first thing in the morning, I drove 40 miles each way to a client meeting in the afternoon, I had another client meeting in the evening and then I worked with yet another client for a couple of hours after that. All of this while toting around the baby. At ten o'clock, I had every intention to write but time passed and I opened myself up to distractions. When the clock rolled past midnight I thought, "Well, that's the end of another day" and I gave up on getting anything written. I had a good excuse. It had been an unusually crazy day for me. I pulled up my last few unread blogs for the day and halfway through reading the first one, I opened FocusWriter and wrote 800 words.
How You Can Write When You Least Expect To
This seems to be happening to me a lot lately. I have no expectation of writing but then, I do. I think the trick is to write when inspiration strikes you no matter when it is. Think about it–how many times has an idea come to you but you pushed it aside for "later". You'll get to it. There will be a magical hour when the kids go to sleep and your work for the day is done and the house will be quiet. Yet somehow, day after day, that hour never comes. So why put that idea aside for a "later" that may never come?
Open Yourself Up to Inspiration
Writing when I'm inspired is all well and good, you say, but what if I never feel inspired? Well, there will always be days when you have to tie yourself to the chair and write whether you want to or not, but there are ways to open yourself up to inspiration everyday.
Set the intention to write. When you wake up in the morning, before you do anything, tell yourself that you will write today. Take a few minutes to remind yourself of where you're at in your story and what comes next then let your subconscious go to work on it.
Brainstorm with every free minute. I could have moaned about the drive yesterday but I didn't. I spent half the time moaning and the other half thinking about my characters and the scene I wanted to write that day. Character motivations and conversations crept in slowly but by the time I finally did write, the scene had fully formed in my head. All I had to do was write it down.
Carry a notebook. I know, it's like I'm leading a notebook coalition but nothing says "I'll write down every inspired thought, even in line at the bank" like always having pen and paper handy. Sometimes I pull mine out just to doodle in it while my thoughts simmer.
Writers know how invaluable every bit of inspiration is so next time you hear the call, answer it. Write a word, a few sentences, a paragraph, a page. Write a novel.
How do you wake up your inspiration?