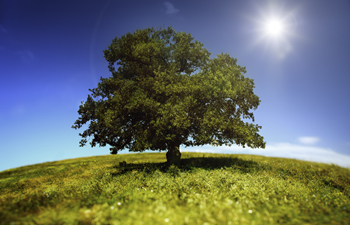 This summer was one of the most difficult times for me as a writer. The year before, I finished my first novel and edited it as far as I could at the time. At the end of last year and the beginning of this one, I made three attempts at a second novel, all of which failed. And, as I struggled to come up with new ideas, I felt uninspired over and over and over again. I went days without writing and then, when I finally made myself sit down and write something–anything–it was forced and borderline painful.
Over the last few months, I've had the exact opposite reaction to writing. I'm so inspired that on the days I don't get to write, I feel disappointed. There are multiple projects I'm working on and my support system has grown immeasurably. My motivation is so intoxicating I feel like I can accomplish anything.
Still, there always are and always will be days, no matter how inspired I am, that I can't bring myself to write for anything. I procrastinate. I don't want to write the next scene. I get distracted. Something else looks more important or more interesting. I put it off until the last minute and some days, no matter how much I want to write, I just don't.
I'll never understand this phenomenon–this wanting to write and having every opportunity to do it but subconsciously choosing not to. After those long, dry months earlier this year, it would make more sense that I'd grab onto every free moment I have for fear of losing this incredible creative energy I have right now.
So why do I have to consciously choose to write every day?
Because on the days I don't write, I miss my characters. On the days I do write, I feel like I've lived an adventure through them.
Because every day I don't write is a day my words were locked away, their potential lost. Every day I do write is a day I make an impact on the world–small maybe, but who knows how far that drop will ripple?
Because on the days I don't write, I always feel like something is missing. On the days I do write, I feel like floating…like I could conquer the world. Like I have conquered the world. Every other accomplishment feels ten times bigger.
As I talked to my friend earlier today about this very topic, she asked, "How do we get around this?", this wall between the writer and the writing. My response: "Stop writing." It's the only way to never have a lack of motivation or writer's block or the ache for the perfect words.
But writers don't quit. Because it always feels better to write. And on the other side of that wall is something beautiful.