Today, I'm participating in a blog hop (I think, my first!) because, well, the sweet E.W. Gibson asked me to. And, seriously, how could I say "no" to that face? Also, I thought it would be a good time to talk about what I've been writing. I blog and post on Facebook often about the chaos excitement that is my writing life, but I realize now that I don't actually talk much about the work itself. As I finish up the final edits on my novel, I figure now is a great time to do that. So here we go…
What am I working on?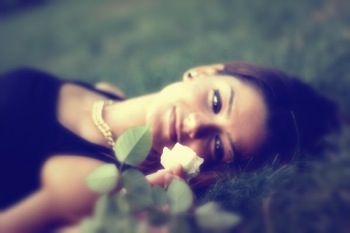 My novel, currently titled Heart for a Heart, is my second complete novel. The first one is collecting dust in the closet of my basement, which is okay because it was my I-wonder-if-I-can-really-write-a-novel novel. This time around, I felt more confident. I chose the issue of infidelity because it affected someone I cared a lot about (and, let's face it, I think it's one of women's biggest fears when in a relationship). But the truth is, most people actually do stay together after an affair so I wanted to explore the reasons why affairs happen, why a couple would stay together anyway, and how they might eventually come to forgive. And so, Heart for a Heart was born.
How does my work differ from others of its genre?
Oh, how I am painfully aware of this as I begin the querying process. Heart for a Heart falls pretty squarely between women's fiction and romance, which can make it hard to place. Dylan, the main character, to put it lightly, has a hard time trusting–her boyfriend, her parents, the medical field, and herself. So while much of the storyline is about her learning to let go and forgive the man she loves, it's also about learning to trust herself and what she's capable of.
I have also striven to set a strong "feel" for the book, so while it may be a contemporary, I hope that readers will get swept away in the natural scenery and the heart of a woman fighting for her own happiness.
Why do I write what I do?
I think women are incredibly deep and complex creatures and I think that's what makes relationships so complicated, but also so powerful. Most of us don't get the opportunity to see just how strong the female spirit is (except, as women, our own) because it works so quietly beneath the surface. But as we grow to understand our value, it's that strength that makes a woman's love so powerful–a wife's, a mother's, a friend's, a community leader's. When a woman loves completely, she will walk barefoot to the ends of the earth to take care of the people she holds close. I want to celebrate that.
How does my writing process work?
It's so early in my career that I'm still refining (and will probably forever be doing so) my process. My writing life started with National Novel Writing Month and each book since has begun that way too. I'm a planner so I love to hash out my characters and create an outline but the truth is, I don't know anything concrete about my characters until I start writing. So while I often toss what I write during NaNoWriMo, I also think that "Draft Zero" is essential for me. I have to let my characters run rampant so I can let them show me their true colors. Only after that can I sit down and create something that holds true to them.
Aside from that, I find I write better in chunks. Writing a novel–for me–takes about a year or so, which can seem like forever when all you want to do is finish it up so people can read it! So I do better if I can tackle a month of work at a time. I break a draft in half or quarters depending on where I'm at, go hard for 4-6 weeks (in conjunction with a writing event if I can help it so I can sponge off other people's motivation *wink*) and then I take a week or two off to recharge, read, and rebuild my enthusiasm for the project. Then I dive in again.
Thanks to E.W. Gibson for inviting me to be a part of the blog hop! It's been fun to share some details about what I'm working on with you. Below are the three writers who will follow me next week. I hope you'll take a minute to check them out, follow them, etc. Each one of them has something fantastic to offer!
E.W. Gibson

E. W. Gibson studied at École Parsons á Paris and received a BFA in Painting. In essence her art training took place in the museums across Europe and the UK during the ten years she spent traveling with her husband. Ahhh, Paris, she sighs in her sleep. For her, painting and writing reside beyond the right or left-brain. Like more south, where the heart and dreams blossom. Of course, she admits to being a little way out there. So, it makes sense her stories are about off-the wall characters on a quest of the heart not unlike the Richard Bach quote, "What the caterpillar calls the end of the world, the master calls a butterfly." She must be doing something right because she was a finalist in the 2013 Golden Rose and the 2013 Golden Palm. E. W. lives in the mountains of Western North Carolina with her adoring husband, three dogs, and neurotic cat.
Kate Lansing

I'm Kate Lansing, and I write Cozy Mysteries and Young Adult Novels. The common thread to my stories is a love for setting, to feel like you're experiencing a whole new world whether it's a deadly take on the modern day office or the fantastical at the bottom of the ocean. I grew up in the Rocky Mountains where I shared my backyard with black bears, mountain lions, and herds of elk (although usually not at the same time). After graduating from CU Boulder with an Applied Math degree, I worked as a statistician for five years before giving it up to pursue my dream. I currently live in Denver, Colorado with my husband and our chair-napping tabby cat named Maple.
Arlene Hittle

Author Bio: Arlene Hittle is a Midwestern transplant who now makes her home in northern Arizona. She suffers from the well-documented Hittle family curse of being a Cubs fan but will root for the Diamondbacks until they run up against the Cubs. Longtime friends are amazed she writes books with sports in them, since she's about as coordinated as a newborn giraffe and used to say marching band required more exertion than golf. Find her at arlenehittle.com, on Twitter or on Facebook.
Brianna Soloski
Freelance Editor, Soloski Editing
Blog | Facebook | Twitter | LinkedIn