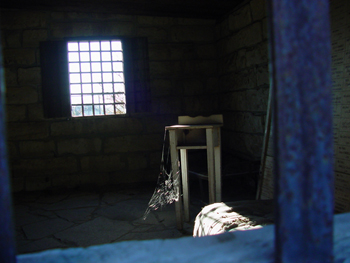 This isn't another one of those "I'm so busy" posts. Though I am busy. This isn't one of those "I'm not getting any writing done" posts, either. I am getting writing done. This is one of those "No matter how much writing I get done, I still have so much more writing I want to do" posts. Here we go.
I haven't been so motivated to write in…a year, maybe. I don't even know where all this energy is coming from but suddenly, far from struggling to find the words, I'm struggling to find the time. Right now, for me, there just isn't enough time to write. I want to get a fictional blog written, I want to write a guest post and send it out and I really, really want to work on my novel. But, alas, I can only write as much as the Power Writing Hour I carve out each day and not much else.
At least I have that much.
I daydream of having all the time in the world to write. I used to think I was crazy, until I once heard a friend from my writing group say the exact same thing I'd been thinking for years: sometimes I wish I could get sent to jail. Honestly! Think about it–other than showering, yard time and the small jobs they're given, prisoners have all this free time to just think. Yes, they should be thinking about what they've done wrong and how to make it right but I'm not going to do anything wrong–I just want the perfect excuse to sit around and daydream for hours.
Or what about Jane Austen's time? You've read her novels, right? Those women did absolutely nothing but gossip. Women weren't even allowed to work back then. They cleaned the house and did some yard work and that's pretty much it. No wonder Jane Austen wrote the best novels in the world. We don't have that kind of time to write such intricate storylines anymore. We don't even have the time to read intricate storylines anymore.
Schedule It
Since getting a free pass to a jail cell and time travel are definitively out, the best you can hope to do is schedule time for your writing. There will always be other things to do. Make a schedule for yourself that puts writing right up there with working and laundry. Your time for yourself is just as important as the time you spend doing things for others, if not more. Treat it that way.
Organize
Just because I'm working on my fictional blog today doesn't mean my brain shuts off to ideas for my novel or for my blog so it's important to keep notes and organize them so I can access them next time I'm working on that project. For my novel and fictional blog, I have notebooks to keep ideas in and for my blog, I simply create a draft post to update and publish later. Nothing strains your brain more than trying to remember everything. Give it a break. Create a system for keeping track of all the information you need.
Don't Get Overwhelmed
I have so many projects I want to work on but I can't get overwhelmed otherwise my brain gets so muddled by anxiety, I don't move forward on anything. Take it one step at a time. What's most important right now? I know National Novel Writing Month starts in thirty-two days when I'll be focusing exclusively on my novel. I won't have time to spend working on my fictional blog so the obvious choice is to work on it now so I can focus on my novel in November. If your projects have deadlines as well, sort them out by priority. If not, either come up with a system (Project One Mondays, Wednesdays & Fridays, Project Two on Tuesdays & Thursdays) or work on whatever you feel most connected to at the time. If you're struggling with one project, don't waist time you could be using on a different one.
When you're lucky enough to have creativity coming out of your ears and your muse at your feet, embrace it. Maybe you don't have all the time in the world but you can lock yourself in the closet and throw away the key if that's what it comes down to. Your writing time is important. Give yourself the gift of making it a priority.
P.S. I finally Google'd when to use was vs. were with a singular pronoun. It was driving me crazy.