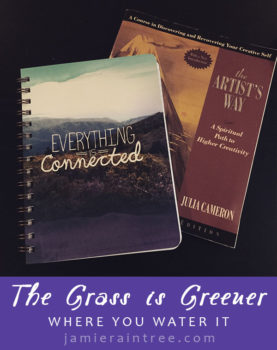 I'm a pretty avid blog reader and I'm guessing, if you're reading this, you probably are too. (If you're not and choose/chose to read mine, I appreciate you so much! Actually, I appreciate you either way!) I don't know if it's just me, but most of the blogs I read are written by powerhouse ladies. They're beautiful, they run successful online businesses that allow them to live a pretty free lifestyle, they travel, and they seem to be making a big difference in the lives of a wide audience. Maybe your type of hero is different, but regardless of who you look up to, there's always the other side of the coin waiting to fall: envy. That kind of success intimidating but it's also something I strive for.
I am so not there. Not even close. And somehow, watching other people do it doesn't immediately call to mind the thought, "Hey, that means I can do it too!" Usually it's more like, "Wow, I'm never going to get there." It's hard to stay positive when I'm constantly affronted by the amazing things other people are accomplishing, when people's "Chapter 20s" are all over my Instagram feed, when my focus is outside myself.
Coming Back to Me
Lately I've turned inward. I've been on a regimen of extreme self-care. Many years of being a mom and living in an anxiety-inducing world have taken their toll on this poor body and mind. There comes a point when every cell in your body is screaming for you to listen–to ask, what do I actually want anymore? Am I still on the right track? Why did I go down this path in the first place?
It's a scary thing to stop. It's a scary thing to ask these questions of ourselves because sometimes we're sure we don't want to know the answer. But this meme popped up on my Facebook feed a couple of weeks ago and I thought, yes. This is why.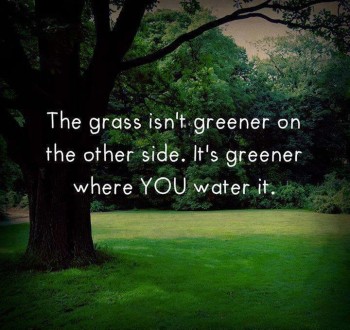 The grass is greener where you water it, but how do you water it? Self-care. Extreme, if you can manage it.
Taking Care of Your Spirit
It's all Julia Cameron's fault, really. I'd been eyeing The Artist's Way for a while–wondering and waiting for the right time to take it on, and like I said on my last blog, I started working through it a months ago. If you aren't familiar with the book, inside it Cameron has created a 12-step program for healing your creative spirit and re-gaining your creative freedom. Standing on the precipice of of my creative career, it felt like the perfect time to put aside what everyone else is doing, what I think I should be doing, and re-connect with what I want to be doing.
But oh, how I've fallen down the rabbit hole.
It's good–really, it is. It's not easy, but I think so many times we look at the surface level of our struggles and either out of fear or ignorance of just how deeply the waters run, we try to change our habits from the top down. With the help of Cameron's prescribed Morning Pages (three hand-written pages of brain dumping each morning) and some other non-fiction books, I've been finding my way to the bottom of the well, and have been climbing my way back up. Already, it's proven to be worth the work.
That's why I'm encouraging you to do the same.
Why Pick at the Scabs?
Okay, this is heavy stuff, I know. And maybe you're wondering why you're finding it here on a writing blog (or if you know me, maybe you're not 😉 ), but here's why I think that as writers, it's even more important to "water" your "grass":
With the advent of social media, it's easier than ever to see other people's "grass."
The desire to be published no matter what the cost can lead to ignoring your intuition about what's right for you as an artist.
Your work can only ever go as deep as you're willing to go within yourself.
The more you understand about yourself, the more you will understand about human nature, which makes for more honest characters and a more unbiased approach to the tough topics you may face in your work.
Rejection. In this industry, there is a lot of it and "watering" will get you through it quicker and with more of your self-esteem intact.
It's hard to get in touch with your creativity when you've built a wall between yourself and your emotions.
As the CEO of your creative career, you have to be self-motivated, which can be hard to do if you're self-sabotaging.
I could go on but I have a feeling I don't have to. I think maybe you've already felt that your writing career isn't moving at the pace you wish it would, or you allow yourself to get distracted from the work you love because your internal voices are telling you that it will never be good enough. (Do you hear me preaching to the choir?) But those voices–they're liars. They are your fears personified and they can be tamed. The career and life you've always wanted–the one you're currently admiring from afar–is possible and it's yours for the taking, if you're willing to do the work, the heavy lifting…the watering.
Book Recommendations
Here is a list of the books I've been reading lately, as well as some of my old favorites. A lot of them focus on self-sabotage or getting in your own way because the more I learn about these behaviors, the more I think that's what's at the heart of writer's block, procrastination, and settling for less than what we really want in our careers.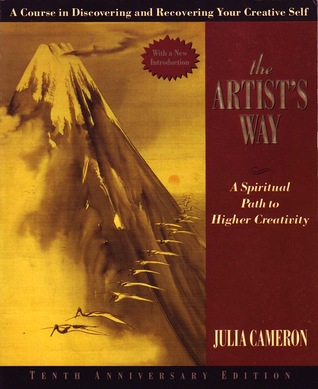 This is classic and staple in the writing world and there's a reason for it. I love Julia's heart-felt and gentle approach to uncovering the things that block us. Honestly, the Morning Pages in themselves are the biggest benefit–the reading and exercises are an added bonus.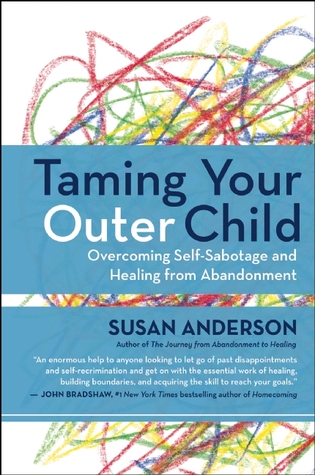 I'm still in the middle of this one but so much of it speaks to the blocks I've encountered in my relationship with myself and my career. There are some useful exercises in each chapter and while they can be emotionally tough to face, if you're really ready to take your life to the next level, I think this is the book to pick up.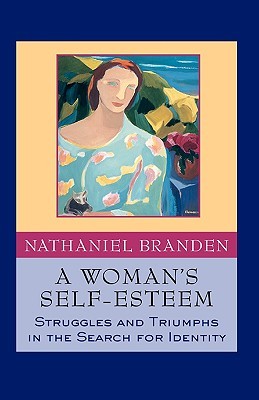 If you're male and reading this blog, Branden also has a book called How to Raise Your Self-Esteem. I read both and preferred the more compact version for women but both are fantastic. His sentence-completion exercises are great Morning Pages prompts and help you pull things out of yourself you didn't realize are there. I was surprised at how we sabotage our own self-esteem and I've already seen a great impact in my life because of what I discovered through this book.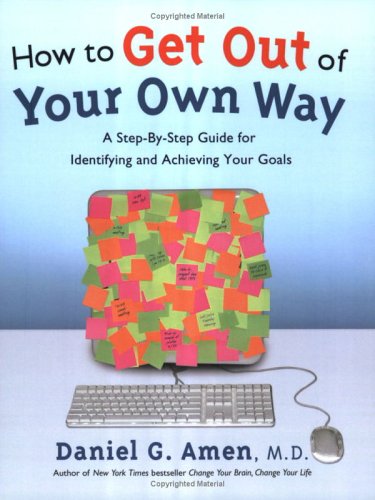 This book about blew my mind. Amen is so smart when it comes to self-sabotaging behaviors, taken from his own life and those of his patients. It was very eye-opening, revealing the ways I never realized I was stopping myself from succeeding. He has so many great ideas on how to overcome each type of self-sabotaging behavior.
5. TURNING PRO BY STEVEN PRESSFIELD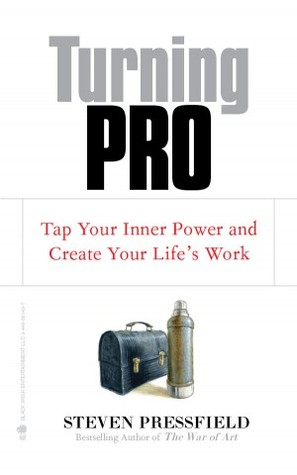 Oh, Steven Pressfield and his no bullshit approach! Honestly, I love it. Sometimes we really just need a swift kick in the pants to get out of our own heads and into the work. No excuses. Pressfield provides that as well as some real-life advice from someone who has been where we are and who is now where we want to be.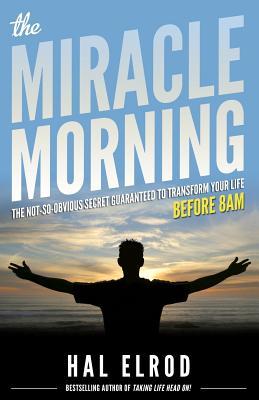 Elrod's story is a wake-up call (see what I did there?) and his book goes on to provide ways to create your own wake up call. Many of us wish we could get up earlier and get our writing (or in my case, Morning Pages and other self-care) done in the morning but we struggle with facing the alarm clock each day. Elrod wrote this book during his "Miracle Morning"s which is proof that it can be done and he provides great tips on how to make it happen.
Do you have any favorite books that have helped you break through your mental and emotional blocks on the creative career path? I'm always looking for more! I hope you'll share them in the comments!