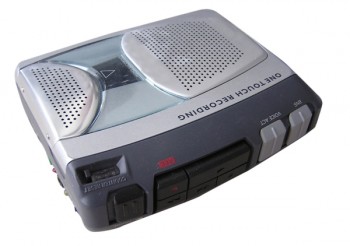 In the genre I write (something of the romance/women's fiction variety) there isn't much research involved. I don't need to understand police procedures like mystery writers do and I don't need to know how people dressed in England in the 15th Century like historical fiction authors. The most important thing I need to grasp to write my novels is relationships and, in a sense, I research that every day in my own experiences and observations. Other than geographical locations and weather, I didn't think I needed to research anything at all. But as I finished up my novel, no matter how much I loved my story and my setting and my theme, I felt in my heart that my characters were still falling flat.
In Bird by Bird, Anne Lamott talked about how she used to call up her friends and talk to them for hours about their experiences in anything related to her novel. Sometimes it was so she could procrastinate, but mostly it was because her friends and family had so much information to share. This is a fact that is not new to me–my circle has been through and seen a lot in their time–but what I didn't know was that I could ask them about it.
Like all writers, I have an overactive imagination. I can pretty much mentally put myself in any situation and using my own experiences, create a vague understanding of what it would feel like. I imagine that's what you do too. After all, we can't all travel to Italy or fall in love with vampires, or even have a wildly passionate love affair (as is the case in my current novel). But I know the feeling of the tug on my heart when I want someone I can't have and that's what I've used to fuel me. And with only that feeling as my guide, I've had to imagine everything else because I don't know what it's like to cheat, nor do I know what it's like to be cheated on.
But I know people who do.
And up until now, I've been wasting this valuable resource.
I had a pretty specific reason for never asking. Being a private person myself, I never wanted anyone else to feel like I was invading their privacy. Some of this stuff can get kind of deep. But if there's anything I've learned from Bird by Bird, it's that great writing means getting uncomfortable from time to time. So I thought I'd give it a shot. The answer is always no if you don't ask, right? And I was surprised how easily my friends agreed to talk about some of the most sensitive topics of their lives–not only willingly, but excitedly–all in the name of fiction.
As writers we are, by nature, students of the human condition. Landing the opportunity to be open about my curiosity toward others and their relationships is more thrilling than I imagined. Knowing the insights I gain will aid in developing my novel (the story I love so much) further adds to the excitement.
It would be easier to lock myself away and play paper dolls with my characters than to put myself out there and ask for help. I know not everyone will be willing to open themselves up to a writer trying to find her way. You might be surprised, though, at what your friends and family have to offer, and how happy they would be to help. If we writers want to create the most realistic and multifaceted characters possible, we have to step out our caves every once in a while and greet the humankind we write so relentlessly about. The smallest details from someone who has been in your character's shoes could unlock huge potential for you novel if you're not afraid to ask.