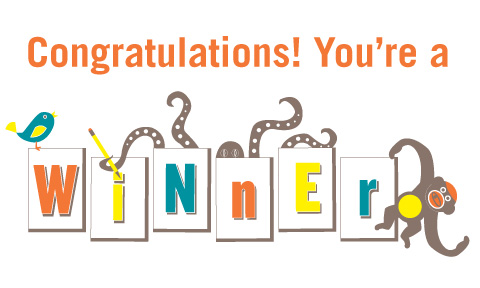 Author, on November 1 you accepted our challenge to write a novel in 30 days. Harnessed with a hard deadline, you persevered in the face of countless obstacles. You wrote with determination, you quieted that inner critic, and now you've reached the hallowed Winner's Circle.

We couldn't be more proud of your amazing accomplishment! Thank you for joining us on this outrageously creative adventure—we'll see you next November for more.
Crossing that finish line and looking back at all I've accomplished in the month of November never gets old. I still feel as excited and passionate about writing as I did the very first time I won National Novel Writing Month and I imagine that I'll love it just as much 20 years from now. Yes, I still plan to be doing NaNo in 20 years, donors willing!
But is it really over? Really? I feel like it just started. I thought this year would be the hardest yet but it felt almost easy. I have a few things to thank for that. First, I went to three write-ins this year. That was pretty awesome. No one understands NaNoWriMo like other Wrimos. Second, my daughter. Because of her, I had less time to write, which made me take advantage of the time I did have instead of being a procrastinator. Well, at least less often than before. Third, my husband for giving me that time. And fourth, Arlene for keeping me up in the wee hours of the morning to jam out up to 2,000 words in a single night sometimes!
Most importantly, though, I have to thank my characters. They made writing their story so easy, so fun! I'm only halfway through the storyline but I'm looking forward to picking it back up and finishing the rest.
And I'm dying to print out my winner's certificate!
Thank you to everyone who supported me this year. Also, congratulations to all the other winners out there! I'd like to extend an extra special congrats to my mentee who won against all odds, writing 16,500 words in the last 3 days! You are the true spirit of NaNoWriMo and I dedicate an imaginary firework show to you!