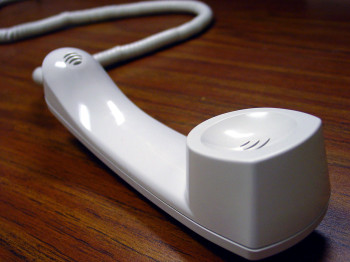 It's been a couple of days now but it's still unreal to type these words: I have an agent. I keep trying out "my agent" in conversation and thankfully my husband has not started rolling his eyes at me in response. But let me go back to the beginning…
You remember my post at the start of the year stating that one of my New Year's goals was to find the right agent for me? Well, in following through with that goal, I began querying agents on the first business day of January–the 6th–and vowed to send at least one query letter each weekday until I got an agent (or died). Thankfully, I've been involved with many web campaigns in my life so I understand that these things are mostly a numbers game (assuming your query letter and manuscript have been torn apart, put back together, and shined up half a dozen times at least, of course). The way I explained it to myself (especially the times I got a couple of rejections in a single day) was to imagine walking into Barnes and Noble and finding the bookshelf that housed my all-time favorite genre–then deciding how many of those books I would be willing to drop $25 on the hardcover right now. It's not an easy task when I only have so many dollars in my pocket. How many of those books would I "reject?" And if I sent in 100 other people who loved the same genre, which ones would they pick? My guess is each and every one of us would have a different favorite, different choices. So is the job of an agent. I did not let myself get disheartened when I received a rejection. I sent out another one. Maybe two.
During this time, I was finishing up the edits on my book. No, this is not recommended, but here's the thing you have to know about me (or maybe you already do): I'm a chronic editor. Remember the talk my dad had with me? He's not wrong. I like to be well-educated in everything. I strive for perfection, accepting that such a thing is not possible but hoping to get close enough. I could have spent a lot longer preparing to talk to agents but the truth is, I have been long ready. My manuscript has been long ready. I needed a stopping point and I knew if I had the potential of someone else waiting on me, I would finish–like it or not. Mid-month, I reached the end of my revisions and had a couple of days of what we writers like to call "Post-Book Depression." It was great to be done, but also sad. What can I say? I love my job. I love my characters. I love my story. I was lost without them! But it wasn't long until…
The Email
(Take note of the days and tell me if this isn't auspicious.)
January 24th–It was my sister's birthday and it was the day I sent out my query to an agent I was really hopeful about. From her interviews online, I felt like she was looking for something just like my book. I sent a silent birthday wish on that email. January 27th–My "friend-iversary" with my best friend who has been a dedicated fan and cheerleader 7 years. That night, right after I put my girls to bed I got "the email." The one that (presumably) leads to "the call." I saw the little flash preview on my iPad and, as became customary during these querying days, my eyes quickly scanned it for keywords. "Query" in the subject–yep. Then I looked for words like "Yes!" and "Bestseller" and "I am utterly in awe of your writing prowess." Nope. None of those. But I did see "thanks" and "really like."
I started hyperventilating. Seriously.
My husband was sitting next to me and as my shaking fingers tapped open the email, I attempted to read the letter to him. I think only every other word came out but he got the hint. She really liked my novel and wanted to talk to me about it on Monday. I jumped into his lap, tears leaking from my eyes, him telling me to stop and breathe. I seriously wasn't. Even as I type this I get shaky with excitement!
The weekend that followed was the most sleepless weekend I've had since my entire family had food poisoning a year ago. I'd heard that most of the time, this email leads to "the call" but sometimes it is to further explain a "revise and resubmit." Of course, I wanted to hope it was the former. I could concentrate on nothing all weekend but trying to decide which it would be and how I would handle it either way. When it came down to it, though, an agent wanted to talk to me about my book. That was a good thing.
The Call
Finally, Monday morning came. I may or may not have dressed up for the phone call. And given myself a facial. And a pedicure. (It's all about mental preparation, right?) I did jumping jacks in my office to wake myself up at the ungodly hour of two-hours-earlier-than-New-York-time (also known as two-hours-before-my-kids-wake-up), then sat at my desk and waited for my phone to ring.
Up until this point, I was a ball of nerves and emotions. Who isn't leading up to a potentially life-changing event? But as soon as I answered and she started talking about my book–what she loved, how she understood my characters and their motivations, her appreciation of my themes–I relaxed in an instant and I felt like we'd known each other for so much longer than a few minutes. Because really, she'd read my novel. Is there any quicker way to know a writer?
Soon we were discussing the nitty-gritty details of what improvements she'd like to help me make and what her representation would mean for me and my career. I was in heaven. Like I told her, I love business and marketing as much as I love writing. I want all of it. So by the time I got off the phone with her an hour and a half later, I was babbling on the phone to my dad like a teenager who'd been asked to the prom by the Varsity Quarterback. There is no other word for what I felt but awestruck.
The Acceptance
Now, what's customary at this point is to alert all the agents I had submissions with that I'd received an offer. Later that night, I tried to do this but quickly stopped because I just wasn't sure I wanted to waste anyone else's time when my heart was telling me I'd already found the right agent for me. By morning–February 4th, also known as my dad's birthday–I was sure. I emailed the other agents letting them know of my decision, and then I emailed her a ridiculously gushy acceptance. Even then, it didn't feel real, but a couple of hours later, I received the ultimate compliment of a phone call from another agent I'd queried but not yet gotten a response from to ask if I was sure about my decision and to ensure I'd locked in my offer.
And that was when it hit me. That was when the tears started. That was when I finally accepted that finding my agent wasn't some fluke or stroke of luck. I knew then that my story and I were truly ready for the next step, and the industry was truly ready for us. I have never felt more humbled or exactly in the right place at the right time in my life.
So, without further ado, I am elated and so proud to announce that I am represented by Claire Anderson-Wheeler of Regal Literary Management. I am equally enthusiastic about the agency as a whole (who is also home of the agent who represents Audrey Niffenegger of The Time Traveler's Wife fame–my favorite novel of all time!), as I am about my agent in particular. I am writing this after going through her first notes for improvements on my novel and our vision could not be more aligned. She is exactly the kind of agent I hardly dared to dream I would find.
It has been a long journey to this point and many of you have been following along beside me since the beginning. I can't wait to finally share my story with you and I hope it's only the beginning of an even longer journey that will be my writing career.
Thank you all so much for your support over the years. This moment would not be as sweet without you.