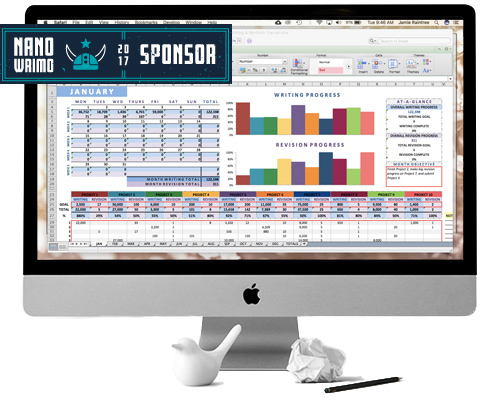 Writers, track your progress…
AND FINISH YOUR BOOK!
Track your writing and revision progress for daily, weekly, monthly, and annual totals for up to 10 projects! Set month and year goals for each project!

Also, check out these free tools:

---
Writing Tips & Inspiration
---
Over the last 9 years, I've been chronicling (and continue to share) my journey on the path to becoming a published author…the tips and insights I've learned along the way. Use the menus below to find something I hope will encourage you on your own writing and publishing journey.