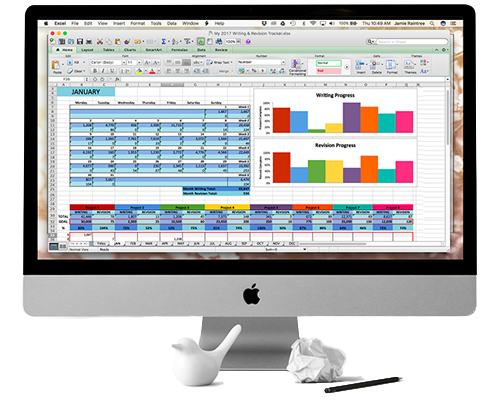 Writers, track your progress…
AND FINISH YOUR BOOK!
Track your writing and revision progress for daily, weekly, monthly, and annual totals for up to 8 projects! Set month and year goals for each project!

Also, check out these free tools:

---
Writing Tips & Inspiration
---
Over the last 9 years,
I've been chronicling (and continue to share) my journey on the path to becoming a published author…the tips and insights I've learned along the way.
Use the menus below
to find something I hope will encourage you on your own writing and publishing journey.
Is there a question on writing life and business that I haven't addressed already? Ask!