All my writing life, I've been dying for a writing partner. For years I've heard writers bragging about their own writing partners and how great having one is. I always dreamed that one day I might find that special one for me and I'm happy to say that day has come.
I have a writing partner!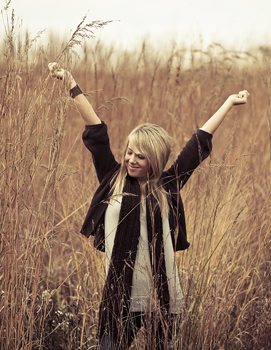 I have to take most of the blame for not having found one sooner. You see, I've always wanted to find a partner that lived nearby so we might be able to have our meetings in person, at least some of the time. The biggest problem with that is I live in a small town so my choices are a bit limited. There are a couple of big cities within driving distance but I don't spend enough time in either of them to get to know very many writers. I would love to join a writing group but finances are tight and driving a hundred miles on a Tuesday night–100 miles there and 100 miles back–just isn't feasible for me. I did meet some great writers when I finally got the chance to go to my first write-in for National Novel Writing Month but unfortunately, none of them were up for critiquing at the time. This sounds like a lot of good reasons to not have found a partner yet, and they are, but what it really comes down to is that I was being picky. I had my heart set on finding someone close but in doing so, I was cutting out all the other opportunities available to me.
So, I stopped being picky.
I got online and started looking for people anywhere and everywhere. I scoured tons of websites, online writing groups and forums until I found a wonderful forum that had a section completely dedicated to finding writing partners and readers. I skimmed through the listings, looking for someone that sounded like she might be a good match for me and I lucked out because just the night before, a woman posted a listing that looked perfect. I joined that forum just so I could email her and after a few back and forth emails, I decided that I had found the right partner for me. We exchanged the first chapters of our books and found that we both were thrilled by the other person's writing–what a great way to start a partnership! I'm so happy now that I decided to step out of my comfort zone and I'm sure my writing is going to improve because of it.
There are some places where it's good to be picky, though. Compromising on where I found my partner was easy enough to do but there are some traits in a writing partner that you don't want to compromise on. The suggestions I want to give you today are about how to find the right writing partner for you, because trust me, you don't want to settle. Take some time to think about what you want from a partner to begin with so you get what you want right from the start.
Here are some questions you should ask yourself:
Do you want a writing partner, a critique partner or a reader? There is a very big difference between the three. A writing partner is someone who will be there for you through the entire writing process, from helping you set and reach your goals to brainstorming to critiquing to querying. They will be your all around, go-to person when it comes to writing. A critique partner is someone who will specifically read your work and give suggestions once it's completed and will expect the same from you. A reader is there solely to read your work and give suggestions and often don't require reciprocation. Assess what your wants and needs are to decide which of these three types of partners would best benefit you and your writing.
How do you take your advice? Do you want it with a little sugar or straight up? I have to take a moment to emphasize one thing before I go further into this one–if you are looking for a partner, be sure that you're ready for one. Only look for a partner if you're really prepared to get advice and actually take it. That said, you can ask your potential partner to give you advice the way you like (or at least find out how they give it up front so you can decide if you want to go further). Some people give their critiques mixed with suggestions and compliments while others will hack your work to pieces. Both are totally fine ways to give and get advice–it all depends on what works best for you (I believe I worded my request as courteously honest). This is probably the number one reason why partners part ways, though, so be straight up front so you don't have a misunderstanding down the line.
Who is your target audience? This may seem inconsequential but if you write romance for 20-something women, why would you want a partner that is a mystery-loving 60-year-old man? It doesn't make sense. Sure, he might give great advice and even help you improve your writing but after a while, your romance is going to start sounding a lot like a mystery. Stick with someone in your genre and target audience so you receive advice that suits your book and your goals for your writing.
What are you willing to give? Don't forget that it is indeed a partnership. Find out what your potential partner is looking for and make sure you can provide it. It shouldn't be a one way street. On that same note, find out what the person's writing level is and compare it to yours. It should be pretty close. Neither of you want to feel like you're getting the short end of the stick–giving great advice but not getting it in return. Do your best to make the partnership something you both can benefit from. The best case scenario would be if you and your partner have different strengths and weaknesses so you can pick up each other's slack.
Do we get along? At the simplest levels, do you get along with the person you're thinking about taking as a partner? All of these other things can line up but if you get a weird vibe, you're never going to feel 100% comfortable talking to them. Feeling comfortable goes a long way in trusting someone and, like any other healthy relationship, you need to trust your partner–with your hard work, with those deep, dark feelings that are revealed through your work, with your blood, sweat and tears.
When you're looking for a writing partner, be specific in placing an ad and in responding to one. Don't assume the person you're speaking to knows what they want in a partner and definitely don't assume they know what you want in a partner. And don't be afraid to say, "Sorry, I don't think we'll make a good match." That's just how it goes. It's all part of the searching process. When you find that person that encourages you and inspires you to be better, you'll be glad you took your time.
I know I am. 🙂