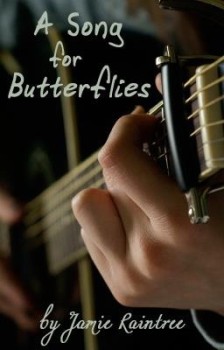 Katie and Nate used to be in love but when he got a recording contract, she let him go so he could follow his dreams. Three years later, he is a successful singer/songwriter and she is recording her first album. They haven't spoken since the day she broke up with him but when he performs at her favorite local venue, her curiosity draws her back to him. Has celebrity changed him or he is he still the boy she used to know? And is it too late for them?
EXCERPT
"There are two types of people in this world. First, celebrities. The actors, politicians, reality tv stars, artists…the singers. Even the high school football players, cheerleaders, and the token bad boy we all love to hate. They are the people that seem untouchable, the ones we feel thankful just to know exist and are content to watch live the lives we wish we could from a distance.
And then there are the rest of us.
I was immune to the high school celebrities, content with the one and only boy I wanted. To most, he was nameless. To me, he was thoughtful, and lovely, and passionate about his guitar and about lyrics that meant something. But boys like that don't stay nameless for long. And then he was gone."
THIS STORY IS COMPLETE