A Song for Butterflies || Completed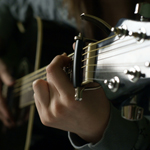 Katie and Nate used to be in love but when he got a recording contract, she let him go so he could follow his dreams. Three years later, he is a successful singer/songwriter and she is recording her first album. They haven't spoken since the day she broke up with him but when he performs at her favorite local venue, her curiosity draws her back to him. Has celebrity changed him or he is he still the boy she used to know? And is it too late for them?
The Stretch Mark Club || Completed

Three women, four babies, one week apart. Shea, married just a few months, is still learning about life as a wife when Zoe is born, and hopes that her husband didn't marry her just because of the two pink lines. Riley's ex-boyfriend left her as soon as he found out she was pregnant, leaving Riley to raise Alexis on her own. Jasmine, the mother of twins, Xavier and Andrea, has been married to Hector for years but despite his initial excitement to have a baby, he refuses to change a single diaper. Follow Shea, Riley and Jasmine as they navigate the world of new motherhood and try to salvage some semblance of their womanhood.