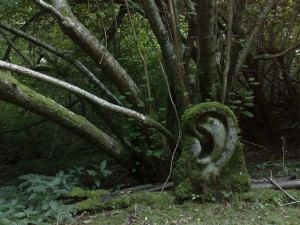 I'm a few weeks into the editing process and I have to say, it's slow going. Since this is the second draft and I'm focusing on story structure and adding a subplot, there's a lot of writing still to do, which requires me to switch back and forth from writing and editing brain. Who knew that could be so hard? For every few chapters that need to be edited, one needs to be written and I have to ground myself in the creative part of my brain again.
I've read a lot of advice about editing and to be honest, I'm still not really sure what I'm doing. The writing process, I get. A steady jog toward the end.
Editing seems to be all over the place.
Back and forth. Forward and backward. Bouncing around here and there. And for every tweak, I fear, I'll have to read through the whole thing again to make sure everything is still working. Story Engineering helped me get on the right track but story structure is only the first hurdle.
I have a few more editing books on my to-read list, there are a couple of online classes I'd like to take later this year and I read blogs religiously. And it's all a bit intimidating. Reading my manuscript out loud? Reading it backwards? Highlighting every sentence? I want my manuscript to be perfect more than anyone but at this rate, will I ever be done?
If there's anything I've learned from the drafting process it's this: each writer has to work in his or her own way. And this is what gives me hope for editing. I haven't yet mastered the art of editing but so far there is one thing that's working for me. Listening to the story. Feeling it's beats. Recognizing when something is missing or when I'm saying too much. It's not a perfect process and it's hard to quantify but I find that when I listen to my story, I don't need writing tricks or graphs or colored pens (although, I do like the colored pens). The scene talks to me and it tells me what it needs. And for now, that's best trick I have.
What gets you through editing? Do you have any tips?
Photo by Colin Mutchler