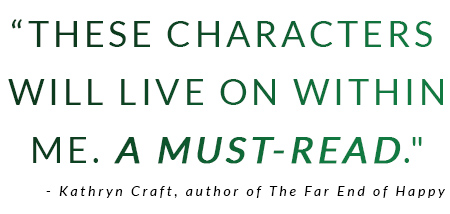 A stirring debut rife with intoxicating family secrets and dazzling insights into our most basic desires, Perfectly Undone offers an intimate, uncensored exploration of forgiveness and fidelity as one woman struggles with her sister's death—and the role she played in it—while her own picture-perfect relationship and promising career unravel around her.
Available Now!





Want a sneak peek?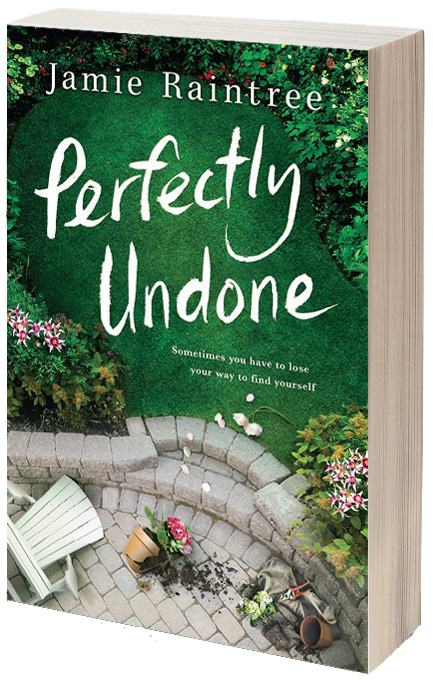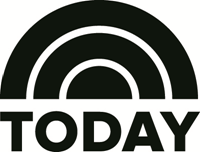 FALL BOOK PICK
Redbook Magazine's 20 Books by Women You Have to Read This Fall
"
This is the most sensational, emotionally raw, and satisfying debut of fall.
"
- Redbook Magazine
"Raintree's emotionally intense debut enthralls as one woman attempts to move past the guilt she feels over her sister's death...
Raintree's lead characters are vividly realized, and readers will be moved...
"
- Publisher's Weekly
"
Perfectly Undone is a wise and thoughtful novel
about the ways the people who love us can hurt us, and the journey to forgiveness both for others and for ourselves."
- Bethany Chase, author of The One That Got Away and Results May Vary
"Many women have walked the line between career and love, family and self.
Raintree handles the balance with grace and wisdom. Her writing is clear and crisp, the emotion raw
and without melodrama. From family secrets to heartbreaking lost love, the characters felt like old friends by the end. Highly recommended."
- New York Times bestselling author Kate Moretti
"
A touching story of resilience, hope and, above all, forgiveness.
It's one woman's journey back to the origin of her passions, the haunting events that shaped her dreams and the people who left the most indelible marks on her heart."
- New York Times bestselling author Marilyn Brant
"Smoothly written with palpable emotion, Jamie Raintree's debut,
PERFECTLY UNDONE
, is a thought-provoking tale where one woman must come to terms with the secrets, expectations, and choices that will shape her life.
Raintree is a fresh new voice not to be missed.
"
- Laura Spinella, bestselling author of Ghosts Gifts and Unstrung
"One lush word at a time, Jamie Raintree draws us deep inside the protections of a broken heart, giving fresh perspective to the thin lines between caring and nurturing, ambition and distraction, the flash of desire and the permanence of love.
These characters will live on within me. A must-read.
"
- Kathryn Craft, author of The Art of Falling and The Far End of Happy
In her debut novel, Jamie Raintree renders a touching family drama that reminds us of the simultaneous fragility and strength of relationships.
With a kind touch, Raintree taps into our deepest fears, yet in the end left me full of hope.
- Amy Sue Nathan, author of The Glass Wives and The Good Neighbor
"
It's not often an author describes emotion so real, so rich, that you wonder how she got inside your head.
A wonderful read."
- Laura Drake, author of Sweet on a Cowboy Series and 2014 RITA® Award Winner (Hachette/Harlequin)
"
I read PERFECTLY UNDONE fast, flipping through the pages and reaching for tissues.
At once a cautionary tale about the ways in which we try to hide from grief, and a love story about family and the healing power of forgiveness."
- Lorrie Thomson, author of What's Left Behind and Equilibrium (Kensington)
"Mistakes from years-gone-by echo throughout the seemingly perfect life of Dr. Dylan Michels, a beautiful and driven OB/GYN, threatening to unravel the fragile balance she's created, both personally and professionally. 
PERFECTLY UNDONE is a beautifully written love story full of misdeeds, reflection, and finally forgiveness—especially of one's self.
"
- Ella Joy Olsen, Author of Root, Petal, Thorn and Where the Sweet Bird Sings
PERFECTLY UNDONE
, Jamie Raintree delivers a captivating story about the powerful bonds in a family, the secret tensions that can break those relationships, and the healing effect of love. Jamie's writing style is fresh and drew me in, captivating me with her ability to craft characters I cared about and her ability to deliver a realistic portrait of broken people attempting to heal their pain, and ultimately offering an ending filled with hope.
All the earmarks of a bestselling women's fiction novel.
- Kellie Coates Gilbert, author of the Texas gold novels (Baker/Revell)
"Yes" is such a little word...
Dr. Dylan Michels has worked hard for a perfect life, so when her long-time boyfriend Cooper gets down on one knee, it should be the most perfect moment of all. Then why does she say no?
For too many years, Dylan's been living for her sister, who never got the chance to grow up. But her attempts to be the perfect daughter, perfect partner, and perfect doctor haven't been enough to silence the haunting guilt Dylan feels over her sister's death—and the role no one knows she played in it.
Now Dylan must face her past if she and Cooper stand a chance at a future together. But when Cooper makes a startling confession of his own, can Dylan find the courage to define her own happiness, before her life becomes perfectly undone?
Set among the breezy days of a sultry Portland summer, Perfectly Undone is a deeply moving novel of family secrets, forgiveness and finding yourself in the most surprising of places.
1
Some things can never be forgiven.
This thought flashes down my spine like lightning. The rain thunders overhead with the same rhythm as my heartbeat as I sit at the dining room table I bought together with the man I love, in the house we've shared for the last two years.
Can they? I ask myself, consuming every last inch of him with my eyes, as if it will be my last chance.
Cooper.
On one knee.
His blue eyes tense, waiting for my answer.
Those stubborn strands of blond hair fallen over his forehead.
"Dylan?" he presses.
I shake my head—not an answer, a try at clarity. It comes.
We can't start a marriage based on secrets.
"I can't give you an answer," I whisper in a voice that isn't mine. His eyebrows furrow, unsure of whether or not he heard me correctly. I can't stick around to watch understanding take over his features. He can't push me into this one. I place the fork in my hand back on the table with forced precision, then attempt to pull my fingers from Cooper's grasp. "I'm so sorry. I love you, but I can't."
Still he won't let me go. The fact that he knows he isn't going to get the answer he wants and he still doesn't want me to leave pushes a sob from my lips
"Cooper," I cry, but I pull myself free, stand and cross the living room. I wrench open the front door, no shoes, and walk out into the rain without looking back.
The storm hits me with a force that shocks me, making me feel more awake than I've been in years. I don't know what I'm walking toward or what I'm running away from, I just feel the wet earth against the soles of my feet, holding me up, pushing me on. My breath comes quickly, and the spring air is so new, it forms a cloud in front of my face with every exhalation. I rush forward, rain and tears mixing together on the palette of my cheeks. I reach the road, follow it with my eyes until it disappears in both directions and realize I'm in the middle of nowhere with nowhere to go and not a single person I can turn to.
My hair sticks to my face, the mud to my clothes.
With no one to hear, I ask myself what I'm doing, how I got here. Don't I have everything I'm supposed to want?
With no one to notice, I wonder if I'm wasting the life Abby never got to live.
2
Six weeks earlier…
I stand at the edge of the terrace outside the Women's Clinic and grasp the cold metal railing. I watch the orange rays of sunset spray across the downtown high-rises, Portland's never-ending rush-hour traffic and the landscape of trees as they soak up the last offerings of winter moisture. My white coat is draped over the back of the metal chair next to me, and a cool breeze sweeps over my arms.
This is my midday ritual, when my first round of patient consultations is finished, before the bustle of the day is replaced by stacks of charts to be filled out. I escape to this terrace, this place of solitude, and hold tight to a few moments of perspective. I breathe in the busy silence, and once a day, I pretend I could go somewhere no one knows my name, where absolution is easy, and truth isn't so hard to come by.
A bird flies overhead, past the parking lot below me and the still street entrance beyond that. My gaze follows it to the path of the Willamette River, a wide divide of sleepless water that cuts Portland in half. The break in the scenery means nothing to the bird, but I often wonder why they bothered to build the foundation of a city on land that would always be split. No matter how close to the water they plant offices, or how many bridges traverse one shore to the other, the two sides will never connect. It will never be whole.
But I am up here, seven floors high, and if I close my eyes and raise my face to the sky, I can almost pretend that I, too, am flying above it. Untouchable.
"Dr. Michels." I turn to see Enrique, a nurse intern, leaning against the open glass door to the clinic. His dry sarcasm and the way his brown eyes squint almost closed when he smiles has made him one of my favorite nurses.
"You ready for another delivery?" he asks, his Puerto Rican accent pulling down his vowels.
"Of course," I say. I pick up my coat, feed my arms back into it, and follow him inside.
Sunlight shines through the towering glass walls of the clinic and glints off the modern furniture tucked in alcoves and lining the walls around the check-in desk. Enrique and I weave through women at various stages of pregnancy, with their families, nurses and doctors, and back into the halls of the clinic—a beehive that from the terrace is a low hum; inside, a violent roar. Between my four-year residency and my year as a licensed OB/GYN, this is my fifth year at this clinic, and it still surprises me how many patients we fit into a day.
Once we hit our stride in the hallway, Enrique passes me the chart of the laboring mother.
"Eight centimeters," he says. "She's been laboring for six hours and progressing at a steady rate."
I quickly flip through the pages of Mrs. Forrest's chart, then let the pages flutter back to their place.
"Have you seen Vanessa around today?" I ask him. Vanessa Lu is the chief of the OB/GYN department and the woman who holds my fate in her email inbox. Vanessa agreed to be my mentor for my first clinical trial, one of a dozen hoops I have to jump through to get my research grant approved. A place to conduct my trial is the final piece of the puzzle. Once Vanessa gets the okay on lab space, I can finalize my grant application.
"Does anyone ever actually see Dr. Lu?" he asks, and I have to laugh. It's true that although everyone knows she hardly ever leaves the hospital, no one ever runs into her in the halls. She appears as if out of nowhere when she needs something and disappears just as quickly when she's done with you. "The clinic nurses have a pool going as to who her secret lover is."
"Secret lover?" I say through stifled laughter.
He shrugs, as if to say why not? She is a beautiful woman if you can look past her tough exterior. Of course, more than a few people have said the same thing about me.
"It could explain where she's always hiding." He waggles his eyebrows mischievously.
We reach the labor and delivery wing and Enrique leans on the entrance button. When the nurse on the other end of the line picks up, he rattles off something in Spanish. The doors swing open as if of their own volition. Our patient, Mrs. Forrest, is on the bed, her feet in the stirrups, her brown hair splayed around her head like a mermaid underwater. The woman standing next to her is clearly her sister—they both have dark freckles smattered across their noses and cat-like green eyes. I smile at the two other nurses in the room, and walk over to Mrs. Forrest. Her eyes are closed in concentration, the epidural taking away most, but not all, of the pain. She's focusing in on it. Meditating. I place my hand lightly on her hair to let her know I'm there.
"Mr. Forrest still deployed?" I ask her sister softly.
"Three more weeks," she says.
Fingers curl around mine, and I look down to see Mrs. Forrest staring up at me with tears in her eyes. I squeeze.
"We've got this," I say.
She nods, and I run my fingers over her hair one more time before I make my way to my seat.
"How are we doing?" I ask the nurse monitoring her dilation.
"Ten centimeters," she says. "She's ready."
Enrique appears at my shoulder with a gown, and I take off my jacket to feed my arms through. He snaps gloves on my hands as the nurses flutter around me, unpacking instruments, setting the lights, and preparing for the new life about to take over the room. I sit down and confirm Mrs. Forrest's progress for myself. When the shuffling stops and everyone is in position, I look up with a smile and say, "It's time."
Mrs. Forrest nods, and with an ear-shattering screech, she begins to push.
An hour later, once I've helped deliver a healthy, red-haired baby girl, Enrique brings me a cup of the strongest hospital coffee he can find, and I drink it around the corner from the emergency entrance as Enrique smokes a cigarette—our celebratory routine.
"You're always so cool in there," Enrique says between drags. "Cool. Calm. Collected," he muses, almost to himself.
I swallow down the dregs of my coffee and toss the cup into a nearby trash can.
"I have to be," I say. "It's when emotions get involved that things get messy. I follow procedure, do what needs to be done, and everyone comes out safely." I trained under a few doctors during my residency who were scattered in the delivery room, and I could sense that their patients didn't fully trust them. Since practicing solo, I've been able to approach deliveries with my own style, and even in that short time, I've noticed the difference in patient rapport.
"Literally."
I snort a laugh.
Afterward, I walk the halls back to the clinic, with an unapologetic smile on my face, high on another successful delivery. I can't imagine it ever getting old.
When I walk through the doors of the clinic, Vanessa is standing with her arms hugged around a chart, waiting for me. My breath hitches, as it does every time she asks to speak to me privately these days, wondering if today I find out that everything I've been working for is finally coming to fruition.
"A word?" she asks.
I nod.
When we enter Vanessa's office, she closes the door behind me and breezes around her desk. She perches on the end of her chair but doesn't offer me a seat. She's succinct enough to have rendered the visitors' chairs useless.
"You got it," she says. "You're on the clinic schedule."
I got it. A chance at absolution.
After a long moment of anticipatory silence, I remind myself to breathe. I cover my mouth with my fingers, unsure of which emotion might be displaying itself there. I'm not sure, myself, which emotion is tugging at the center of my chest like the string of a puppeteer, trying to pull me in the direction I'm supposed to go. My rooted feet keep me planted.
"Really?" I say, unable to believe it's actually happening. I've waited for this moment for so long, but some part of me always thought the day would never come.
"Yes. I need your application complete and on my desk in two weeks, so I can review it before you submit it."
"Of course," I say, not expecting the tight timeline, but what choice do I have? This is what I asked her for, and I won't let her down now. I'll work through the nights if I have to.
Vanessa squints her tapered eyes at me, like she can see my mind calculating the hours in a day, hours in the clinic, hours in the office, and in Labor and Delivery. She must be in her mid-forties but there's not a single line on her face, a result of either good genes or preserving herself inside these four walls. I glance at the curtains she always keeps drawn, blocking out the light and the world. When I started my residency here, I used to wonder how she could spend so much of her days confined in here. Now that I'm a doctor myself, I understand completely.
"Dylan," she says, "what you're trying to do is important. Don't forget that. I don't put my name on things unless I believe in them." Vanessa has spent enough time in obstetrics to have seen her fair share of pregnancy complications—many more than me. She wants the proof that we need better early pregnancy monitoring practices as much as I do. Right now, the first ultrasound doesn't take place until the eighteenth week of gestation in most cases. But so many life-threatening things can happen in those eighteen weeks, for the fetus and the mother. So many broken families. With my research, I hope to prove that the first ultrasound should be done as early as six weeks.
I take a deep breath and nod. Vanessa doesn't need to tell me how important this research is—I've seen the damage personally. "Yes, ma'am. I hope you know how seriously I take this opportunity."
Being the chief, Vanessa gets a lot of requests each year to mentor doctors with dreams of making medical breakthroughs. She can't say yes to all of them.
"I do." Vanessa almost smiles, then picks up her phone by way of dismissing me.
I close the door behind me as I leave and lean against it, close my eyes, breathe deeply.
It's time, I tell myself.
***
Home—a minimalist house thirty minutes outside the city with large, open windows, unobscured views of the forest, a creek that runs behind the property and my sorely underused side of the bed.
And Cooper.
I feel the day melt off me every time I turn down our street, though most nights I don't get home before it's shrouded in darkness. I don't think I'll find much refuge there tonight either with the stack of grant application paperwork on the passenger seat next to me.
When I pull into our circular driveway, I discover a familiar red truck parked diagonally across the gravel. One of the tires is elevated by a rock that lines the empty planter in the center of the drive. I shake my head, but I'm glad Stephen's here. The three of us have shared every milestone—career and otherwise—since I met him and Cooper that first week of med school almost ten years ago.
I find the guys in the backyard, sitting in the middle of the grass in chipped, lipstick-red Adirondack chairs, the legs of which are swallowed to the hilt by the overgrown lawn. All I can see of them is the back of two heads, two hands with two open beer bottles, and four bare feet kicked up on a cooler between them. The trees shade them from the fading sunset but capture their laughter like fireflies in a mason jar.
"Hey," I say.
"Dylan," Stephen calls, not turning but holding up his beer in greeting.
Cooper makes the effort, flashing one blue eye, half a smile and his fallen-down hair at me. My heart flutters. He still gets to me. After all this time, he gets to me.
"Hey, babe," he says. "Come here."
I wade through the rain-damp grass in my bare feet. It's been too long since I've taken this path, through the yard and down the broken stepping-stones to the wooden bench next to the creek. The crisp air nips at my skin as night descends.
When I reach Cooper, he uses one strong hand to pull me onto his lap, and I fall into his familiar angles, the faded breath of his cologne. His warm hand resting on my hip has become less familiar, though, over these last six months as I've focused more and more on my research grant. I feel it acutely.
"Beer?" he asks. I shake my head but take a swig of his. He rests his chin on my shoulder and watches me. It catches me off guard—this act of intimacy. Like I've only just realized we'd come to an unspoken agreement that intimacy would come again later—after—but Cooper's exhibiting the weak spot in his willpower.
"Guess what," I say, my voice airy, a try at excitement. Or maybe it's the lump in my throat.
"You got it," Cooper says. Stephen raises his eyebrows.


I nod. "I got on the research clinic schedule. My spot is guaranteed as long as the grant is approved."
"Which it will be." Stephen is quick to assure me, his face lighting up. "Damn, Dylan. Congrats. I'll drink to that."
I laugh. "Thank you. But I don't know how meaningful that is. You'll drink to anything."
"And I'll drink to that." He winks, raises his bottle in a salute and follows through.
I turn to Cooper, my stomach tight as I wait for his response.
"I'm happy for you, Dylan," he says. His smooth fingers twist their way through my ponytail, not looking at me. "I knew you'd get it." There's tightness in his voice. Still, he presses a kiss to my forehead, pulls me closer to him.
"Thanks," I say, though I'm not reassured. Now that the possibility of getting the grant is so real, the pressure to do the right thing for my family…for Abby…is almost suffocating. I had hoped Cooper would remind me that this is the next big milestone in our shared dream for the future. This is a good thing. A great thing. I should have known I was hoping in vain.
I clear my throat. "So, what? Are you guys out here reliving the glory days?"
The hint of spring in the air reminds me of studying for finals and opening the windows in the little apartment Cooper and I used to share in the city; of when the three of us spent so much time at our favorite spot in the forest next to the Willamette River, drinking into the night by the light of a feeble campfire. We talked about what life would be like when Stephen was a sought-after neurologist, Cooper was a partner at a patient-focused pediatric practice and I had discovered the secret to diagnosing early pregnancy complications before the mother's body knows something is wrong itself. Back when the path was simple and our whole lives were ahead of us.
Now Stephen is an attending neurologist at the hospital where we completed our residencies—the same hospital where I work. Cooper is at a practice he loves and is, any day, bound to be recognized for the amazing doctor he is. And I… I have grant paperwork to fill out.
Stephen laughs and runs his hand through his shaggy hair. "I guess so. All we're missing is the fire."
"You are not starting my backyard on fire," Cooper says.
"Might do it some good," Stephen mutters behind his bottle.
Cooper kicks Stephen's feet off the cooler, making them both laugh like kids. They always have fought like brothers, even before it became official. Cooper couldn't have been happier when his best friend married his younger sister four years ago. Stephen was a force of nature—women, alcohol, adrenaline—before he fell in love with Megan. He reminded me of the way I was before I met Cooper—shallow encounters with men I hardly knew, detached, angry. Megan was exactly what he needed. The same way Cooper was what I needed.
"Behave, children. Where's Megan tonight?" I ask. Being that she's an elementary school teacher, she's better than I am at keeping the guys from getting too raucous.
Stephen shrugs. "Busy." He finishes off his beer.
"Which is what I should be."
"Can't you stay a little longer?" Cooper asks softly. "Celebrate?"
"I wish I could. I have to get my application done. Vanessa's waiting for it."
He nods, leans forward, and kisses me slowly until my thighs quiver. It's been so long since he's kissed me that way.
"What's gotten into you?" I whisper. Before he can answer, my pager buzzes on my waistband and Cooper's body deflates.
"I have a—"
"Delivery," Cooper completes for me. I nod. He purses his lips, then sighs. "I'll see you when you get home."
"See ya, Doctor," Stephen says when I stand to leave. He winks as if to say it will all be okay.
***
I get home after midnight with every intention of sneaking into the office to work on my application for a few hours before bed. When I see the glow from Cooper's bedside lamp coming from our room, though, I know Cooper is waiting up for me.
I go to him and find him in his reading glasses, holding a copy of Game of Thrones open on his chest. I stop in the doorway and lean my head on the doorframe. The lamplight on Cooper's face makes him look even more boyishly handsome, if possible. He hasn't aged a day since I met him. It's possible working in pediatrics keeps him young at heart, but there was so much about him that was childlike already. If opposites attract, maybe that's what drew us together. I was forced to grow up too soon.
"Is everything okay?" he asks.
The telltale line of worry is drawn across his forehead.
"Of course," I say.
He nods. He knows it's just me trying to convince myself. I cross to my side of the bed while Cooper sets his book and glasses aside. I climb in next to him.


"Listen." He shifts downward and brings his hands together in front of his lips, the way he does when we're about to have a serious conversation. I sigh inwardly. "I know you're really focused on your grant right now. And I know you go through these phases, so I try to give you your space. You don't like to feel boxed in, and I get that." He reaches down to brush his fingertips down my thigh. "You always come back to me eventually. But, I don't know…I guess I keep hoping at some point we'll get past the push and pull. I keep hoping that instead of blocking me out when things get tough, you'll open up to me and let me be there for you. It's been nine years, babe. When are you going to finally start trusting me?"


"Cooper, it's not about trust. And you are here for me. So much more than you realize. Once I get this grant—"


"Once you ace this test. Once you graduate. Once you finish your internship." He cuts me off with the list of promises I've made him, always putting my guilt over Abby first. Because my guilt over hurting Cooper can still be forgiven. Cooper is still here. Abby isn't.


I close my eyes in an attempt to hide from his words, to go somewhere else in my mind.


For a few minutes, it's just our soft breathing, but then Cooper props his head up on his hand. I reluctantly turn on to my side to face him. The moonlight coming in from the window casts long shadows over his solemn expression.


"I know you have a hard time letting people in, Dylan. I understand that there are things I don't understand about you. Hell, the fact that you can still surprise me after nine years is one of the things I love most about you. But I worry about you. It's not healthy to keep everything locked up inside yourself. You don't have to try so hard to keep everything under control. The world isn't an operating room."


It's easy for him to say. He's lived such a charmed life. He doesn't know what it's like to have everything you know and love torn to shreds before your eyes, like my life and my family was after my sister died.


I used to tell Abby my secrets, but since her death, I've been too afraid to trust anyone else with that raw, imperfect version of myself. I've been too afraid to trust the world. But Cooper doesn't understand. He doesn't know all the details of what happened that night.


"Are you going to pull out your blood pressure cuff?" I joke.


"I'm serious, Dylan."


"I know. I'm sorry. It's not you. You know it's not you, right?" I ask him. I place my hand on his cheek. "You know how much I love you?"


My words seem to reassure him more than I would like, like he didn't know.


I tell him.


Don't I?


I feel it.


He takes my hand from his cheek and holds it to his chest, right over his heart.


"Maybe it's time we focus a little more on us," he says. I open my mouth to argue, but he goes on before I can. "I know you have the grant. But you love me. And I love you. God, Dylan, don't you get how much? I'd do anything to make you happy."


I watch my fingers run up and down the folds in the sheet instead of looking at him, instead of answering him.


"What can I do?" he urges. When I can't come up with an answer, he sighs and softens his voice. "You know once you get this grant, work is going to be busier, not slower."


"Maybe I can get fewer shifts at the hospital," I offer hopelessly.


"Can you?" he asks. "I don't mean, will they let you. I mean, will you let yourself?"


I scoot closer to him and bury my face against his chest, feel his chin against the top of my head. His body melts beneath mine, no doubt with the belief that his words have gotten through to me. But the responsibility I carry lives deep in my bones. I can't lose focus at the moment of truth.


"I just love you, Dylan. I want to see you happy, and I'm not sure you are anymore."


"I'm happy with you," I whisper.


To that, he has nothing else to say.


I close my eyes and count his heartbeats, hiding in the immediacy of him.


3
The following Tuesday morning, the rain comes down like candy from a piñata. The drops are intermittent but heavy and invasive—the kind that assault the top of your head and bleed down your scalp. I stride across the hospital parking lot, using my hand to shield my eyes from the sunrise as it rekindles its romance with seven o'clock.


Over the last week, I've hardly left these few square miles, spending all my spare time in my office preparing my application. Between patient exams and three deliveries, spare time has been hard to come by. The first couple of nights I tried to work at home, but although Cooper never said a word about me skipping dinner, I felt his disappointment permeating all the air under our roof, seeping into every word I wrote. I could no longer decipher which disappointment was his and which was mine. It was easier to stay away.


Last night, though, when I snuck into our bedroom after working until midnight in the clinic and curled up with my back to him in the dark, he reached out for me in his sleep. That simple gesture has gotten me through many tough times—to know that even in his unconsciousness, and even when he's unsure about my choices, he's never unsure about us. Still, I didn't turn to him. I could have. He would have woken up for me. I could have let him take me in his arms, and we would have been Dylan and Cooper for a night, or just an hour. We could have been the can't keep our hands off each other young couple we once were, instead of Dr. Michels and Dr. Caldwell, making appointments to see each other. I know that's what he really wants from me. Putting work first was always the story of our relationship. There's never been a time when we haven't been studying, applying for grants, making it through one class at a time, one day at the hospital at a time. Except for the past two years, since Cooper finished his residency and found a nine-to-five. He's ready for me to find a comfortable routine, too—to find a comfortable ease together.


I just don't have the energy to reassure him yet again. All I can think about right now is my purpose—that which is greater than me.


As I step off the curb toward the emergency entrance, an ambulance comes barreling into the drop-off lane, the back doors flying open and EMTs pulling the patient out on a stretcher. It's a common sight, but I step back onto the curb, startled—both by its abrupt appearance, and that after all these years working in a hospital, I still associate the red-and-white lights with only one person. I close my eyes and force a deep breath into my lungs.


When I open them again, I notice a packet of flower seeds where it's been discarded in the ditch. I've seen hundreds of them in my life—scattered on the kitchen counter, hidden in drawers around the house, bound together by a rubber band in the garage, and torn open and empty on the porch. Gardening is my mom's passion. But with Abby still in the forefront of my mind, it's her face I see, not Mom's—fragile and broken, like the seeds, with their package marred by dirt and water. It feels like a sign. I crouch down to pick up the paper envelope, wipe it with my palm, and slip it into my pocket. Then I run into the hospital, out of the rain.


"Good afternoon, Erika," I say as I enter the exam room later that day.


It's Mrs. Martinez's monthly checkup. She sits straight-backed on the exam table in a flowing white blouse that's tucked into a taut pencil skirt. Her long black hair is pulled into a side ponytail, and her bright red lipstick is freshly applied. I try to imagine how much of this will change by the time she hits forty weeks, and a grin pulls at the corner of my mouth. Doctors aren't supposed to have favorite patients—I, of all people, understand why—but I've always enjoyed my visits with Erika, a strong, successful businesswoman with a sense of humor.


"Afternoon, Dylan," she drawls. She's always made it a point to call me by my first name, and I never felt the need to correct her, so it's become an inside joke between us. In truth, I savor the intimacy.


Her husband, Andrew, is here for the first time, and I introduce myself. He's an unassuming man behind his glasses, the reflection of a computer screen almost still visible on his lenses. This surprises me. I imagined her husband would be someone bigger with a presence large enough to rival hers, but his quiet air balances her—the yin to her yang. A good fit. That's one part of being an obstetrician I didn't expect—how much my patients would teach me about relationships.


"Erika has said a lot of good things about you," he tells me over his eager handshake.


"Likewise," I say with a smile. "You're quite the lucky guy."


"I know it," he says earnestly, casting a glance at Erika. She blushes, something I never imagined I'd see her do. There's an innocence to their love, even after six years together. In our first years together, Cooper and I were passionate, but never innocent.


"Oh, don't let him fool you," Erika says. "He calls me a pain in the ass five times a day."


"The best ones are," he says, and we all laugh.


"All right, let's take a listen to baby's heartbeat," I say, and grab the jelly. "We'll give Dad some of the good stuff. Go ahead and lie back," I tell Erika.


Andrew helps her down. "She keeps pretending she's going to take maternity leave," Andrew chatters as I help Erika pull her shirt out of the way. "But we both know that's not gonna happen. She'll probably have her assistant on the phone, barking out orders while she's pushing."


Erika narrows her eyes at him.


"Don't worry," I say. "When the baby comes, she'll have to slow down, right, Erika?" I tease. Erika turns to Andrew, the paper underneath her head crinkling.


"Actually, I'm going to stay home with the baby," Andrew says.


"Oh?"


"I can work from home," he says. "And Erika likes to be at the office. She's happy there. Stressed, but…a happy stressed, I think."


I laugh because I know exactly what he means.


"I think that's a great option," I say. "Parenting is all about working as a team."


"Teamwork makes the dream work," Erika says, and they laugh.


I picture Erika power-walking through the halls of her office in her power pumps, singing it to her colleagues as she walks by. I envy Erika, so sure of herself and how her life is going to turn out.


"You okay, cuchura?" she asks me.


I realize I'm frowning and refocus. Andrew gasps as the steady swish-swish of the heartbeat fills the room, saving me from answering Erika's question. His eyes light up, and he looks over at Erika with so much adoration, I have to look away.


After the exam, as I walk down the hall, I hear footsteps approach from behind and turn to see Andrew.


"I wanted to say thank you," he says as he stops in front of me. He pushes his glasses farther up on his nose.


"Oh, you're welcome," I say.


We both step closer to the wall as another doctor breezes by.


He lowers his voice. "It's just that…Erika doesn't trust many people. She sort of likes to be in control of everything. I'm sure you noticed."


I grin. "Not at all." We both laugh.


"She was pretty scared when she found out she was pregnant. Everything that was going to happen to her body, labor, life changing. Since she's started seeing you, she's relaxed a lot. She trusts you, and she doesn't trust easy."


My chest swells, but I keep my expression in check.


"Thank you," I say. "That means a lot to me."


And it does. It means everything that I can be worthy of my patients' trust.


***
Saturday night, it's our weekly dinner date with Cooper's parents, and as usual, following Cooper into his childhood home is like stepping into another world. Chatter comes from the kitchen where I know I will find his family cooking together—a tradition, he told me, they started as a way to make the most of their visits after he and his sister moved out. After so many years with Cooper, I, too, have grown accustomed to grazing over cheeses, breads, wines and nibbles of vegetables as I help chop and throw them into simmering pots on the stove.


Cooper's relationship with his family bears a sharp contrast to mine. Cooper still sees his parents at least once a week and talks to them on the phone most days, usually to get medical advice from his mom, a nurse who has more years of experience than Cooper and I have been alive. I join their dinners when I can. Some nights their playful banter and unbridled affection for each other—and for me—is a painful reminder of what I wish for my own family. Other times, it's a refuge, a promise of a future that could still be if only I can find a way to make things right.


As Cooper closes the front door behind me, his mom, Marilyn, sweeps into the cramped space.


"There you two are. I thought I heard the door."


Marilyn plants kisses on each of our cheeks. She is a small, supple woman with a bob of box-red hair and hugs like a down comforter. I kiss her in return, and the scent of her sweet pea perfume and the Cajun spices coming from the kitchen reminds me of when I first met her, the day after Thanksgiving all those years ago. Cooper and I had been dating for three weeks. He led me into their home, small but overflowing with color and life, so different from the cool angles and empty space I'd grown up in. I was greeted by his parents and his sister like they'd already sectioned off space in their hearts and had been waiting for me to fill it.


"Your father is just about to add the wine," Marilyn says. "And you know if you don't get a glass now, it will all end up in the gumbo." She lets out her trademark high-pitched chuckle.


Cooper kisses her on the forehead and heads to the kitchen. I let Marilyn assess my face and skim her thumb over the circles under my eyes like she always does. They're darker than usual, and I can see that she notices. All week, I've either been up late working on my application or worrying about what I'll do if I actually get the grant. Or worrying about how I'll forgive myself if I don't. This research is about making amends. It's always been about making amends.


Marilyn frowns, clearly wanting to say something.


"How can I help?" I ask. She nods toward the kitchen, and I follow her.


The wine flows, and since I'm not on call I allow myself to indulge. The alcohol dulls the sharp edges of my upcoming deadline and makes the conversation flow as I listen to Cooper's dad, John, describe the latest architectural design he's sketched—his heart's work after long days spent as an electrician—as he sprinkles unmeasured and unidentified spices on the sausage I sauté on the stove. He asks about work, and I tell him about some funny moments in the delivery room, laughing along with him between sips of red wine from a juice glass. Stephen is absent, which is unusual, but Megan and Marilyn tease Cooper over a shared cutting board. His laughter pulls the strings of my heart. It's been so long since I've been the one to make him laugh like that.


During our first year of med school, Cooper and I only had one class together—genetics. Our teacher, Dr. Sands, was unbelievably enthusiastic about his subject, sometimes spending an entire period marveling at how eye color wove its way through a family. Cooper and I had taken to quoting him when we were tired of doing homework or when we needed to clear the tension after a spat.


"Isn't the human body exciting?" Cooper would mumble against my belly button after tickling me and pinning me to his bed.


"You can't make stuff like this up," I'd intone as we shared the mirror after the shower, and in his reflection, I'd see Cooper melt a little, looking at me looking at him.


One day, Cooper and I made a bet on whether Dr. Sands said "literally" or "super" more often in class. By the time we were tied at ten, we were both laughing through our tears, and Dr. Sands had kicked us out. We went back to his car in the student parking lot and made love on the back seat, the rain our only cover. Even before I could admit it to myself, it was always Cooper and me against the world.


When the sausage is done, I follow Megan to the dining room with my glass of wine. Cooper catches my gaze over the cutting board and seems to read my mind. He gives me a tight-lipped smile, then returns to chopping.


"Do you want me to help set the table?" I ask her.


"Sure," she chirps and passes a handful of spoons. She smiles, but she looks pale.


"Where's Stephen tonight?" I ask.


"Work," she says, but the word is hollow. And though her glossy blond hair is pulled back into its usual ponytail, and her light makeup is so smooth it could easily be mistaken for the perfection of her own skin, the sparkle that lights her eyes is missing. She looks like she's lost a few pounds, too. The end of the school year must be taking its toll on her.


As I watch her from the corner of my eye, she picks up some bowls for the table but sets them back down quickly. She steadies herself on the table and places her other hand on her petite abdomen, letting out a long, slow breath.


"Are you okay?" I ask.


Her wine is untouched, and her skin is clammy.


"Sit down," I tell her and pull out a chair. "I can finish this."


She lowers herself down and shakes her head. "I'm sorry. I feel a little nauseated. One of the kids brought ice cream cake to class for their birthday."


I pour her a glass of homemade lemonade from a pitcher on the table, then finish setting out the bowls.


"School good?" I ask her. "Or looking forward to summer?"


She laughs through her discomfort. "A little of both."


A minute later, Cooper walks through the door with a casserole dish of fresh biscuits in his bare hands, cursing.


"They make pot holders for that, you know," Megan says from behind her glass. "You wouldn't want to hurt those precious doctoring tools of yours."


Cooper sets the dish down on a mat in the center of the table and shakes out his hands. He pulls Megan close to him and musses her hair, then smooths it out again.


"Says the girl who used to beg me to pull things out of her Easy-Bake Oven when she lost that pan pusher."


"Hey, you stuck your own damn fingers in there."


"Okay, kids," John says, coming in with the pot of gumbo. "You're never too old to ground."


Marilyn follows behind him, and we all gather around the table, eating, talking and laughing the night away. It's just everyday life, but with an unwavering love that makes every moment together like snapshots in a photo album of someone else's life. Until the clock strikes midnight, I almost forget that it's been fifteen years to the day since I lost my sister.


***
Sometimes when the wind catches the front door of my parents' house and closes it a little too hard, a little too quickly, I'm transported back to the day Abby left our lives forever. It reminds me of the sound of the door slamming shut behind my parents when they disappeared with the ambulance sirens, leaving my younger brother, Charlie, and me behind. A steady breeze blows strong on Sunday morning, so I hold the same doorknob tightly, not releasing it until it clicks shut.


Inside, I hear the voices of my dad and brother talking softly in the kitchen, glasses clinking. I smell the ever-present scent of burnt coffee in an almost empty pot. My heels echo on the tile, announcing my arrival. The chatter stops, and I see Charlie's face—eyebrows raised, absent the playful grin that usually curls the edges of his mouth—appear around the corner as he leans back on his stool. His slept-on chestnut curls are a mess on top of his head. "Hey, sis," he says.


I enter the kitchen and spot my dad standing at the island, a bottle of bourbon and highball glasses between the two of them. It's the only day of the year that the alcohol cabinet is open before noon, but it's a tradition none of us has felt the desire to look at too closely. It's a day for remembering, and a day for forgetting.


"Hey," I say to Charlie. I wrap an arm around his neck and plant a kiss on his temple.


"Hey, baby girl," my dad says.


"Hi, Daddy." My throat constricts. He looks relaxed in his Hawaiian shirt and Bermuda shorts, but his eyes are bloodshot, like he's either been crying or hasn't slept well in weeks. Maybe both. I allow him the dignity of not commenting on it and cover my own emotion with a smile. I fall into my dad's bear hug—the cure for every scraped knee, every worry, every broken heart since I was a little girl. The only thing it's never been able to do is bring my sister back.


I kiss Dad on the cheek, then slip out of his arms to walk to the window where I know I will find the one person missing from our informal memorial. My mom's absence is as much a part of the tradition as the early cocktail hour.


The midday sun glints off the lake at the edge of the backyard, a charm on the Willamette River necklace of Oregon. When Charlie, Abby and I were kids, we used to play at the shore, throwing toy boats out as far as we could and waiting for them to wash up. Sometimes we wrote messages for each other, hidden inside on a folded piece of paper—can we go ride bikes now?—scribbled our responses, then tossed them out again. It's hard to believe I could drop a message in the river outside the hospital, and, under the right circumstances, it might float here, to my mother's feet. There are so many things I haven't been able to say to her for so long, even standing right here in her kitchen.


As expected, she's kneeling on the grass at the base of the large porch. Her coffee mug is perched on the railing. Her purple gardening hat flops in the breeze, and she's digging a hole in the soil with a vigor that seems to be doing more harm than good. It's Mom's version of bourbon. Abby was always her favorite, but gardening used to be the one thing she and I did together. I'd be in charge of the hand trowel and the watering can. She'd smudge a line of dirt down my nose and call me "all knees and elbows." A lifetime ago. We stopped once Abby died, when there was no longer room there for anything less than perfection.


"Has she been out there all day?" I ask, noticing the pink of the skin on her wrists between where her gloves stop and her three-quarter sleeves end. The doctor in me winces. The daughter in me holds my tongue.


"Since the sun rose," my dad says.


I try to imagine Mom as I remember her from childhood. I try to remember her flowing skirts I used to chase around the house. How she used to lie on the couch and let me braid her hair for hours. How she used to blast Tom Petty and bake cookies with us kids after school. I can't reconcile that woman with the one I know today. The truth is, Dad, Charlie and I lost that woman long before Abby's death. But it seems that Abby's death was when Mom finally lost her, too.


I sigh and rejoin the men.


"Drink?" Charlie asks. He grabs the bottle and adds another finger-worth to his glass.


"I have to go into the clinic," I say. Working on my application is a better way to honor my sister's memory than bourbon.


"Drink?" he asks again. I roll my eyes.


"Not everyone's boss is so forgiving," I say.


"Neither is his," Dad says, "but it's not like I can fire him." After Charlie finished college, he took a job at the family finance firm because he knew it was the only place he'd be able to do as little work as possible for the most amount of pay. If he wasn't so charming, his lack of motivation would drive me crazy.


Charlie chuckles. His eyes are already glassy.


After a long silence where we put off the inevitable, Dad says, "She would have been thirty-three this year."


Thirty-three.


She was two years older than me. When we were teenagers it often seemed like a decade. Abby was a contradiction of wild and wise. She would study for a calculus exam for hours, then sneak out of her room to go to a boat party on the lake, only tiptoeing back in once the sun began to rise. She'd brush her teeth, drive her VW Bug to school, ace her test. If she'd survived, she would have been an enigma amongst teen mothers. I know she had her doubts, but I always believed in her.


"She would be…pregnant with her fourth kid," Charlie says.


"Fourth?" I sputter, then laugh.


Last year we decided that her third child had just turned two. Even though I know her first child never could have lived, even if Abby had, I like to pretend she would have been a girl—the niece I almost had, even if she only ever existed as a fetus. I think Abby would have finished high school, and then college, found a man who loved her because she was a mother, instead of abandoning her for it. Eventually, her adventurous spirit would have given way to her maternal instincts, and she would have found that motherhood was the ultimate adventure. She wasn't the nurturing type as a teenager, but I like to think she would have grown into it, given the time. That's how I like to imagine her, anyway. Dad and Charlie let me lead the first time we played this game and have continued to elaborate on my initial idea. Probably because they think I need it more than they do. They're probably right.


"She's decided to have her tubes tied after this one, though," I say, giving them and my sister a break. "She recently rediscovered her passion for writing, and she'd like to go back to school once the baby stops nursing." In high school she always said she wanted to write for a magazine. She would have been good at it, too.


Dad grins, and tears form in the corners of his eyes. "I like that."


I picture her in a natural-lit room in a big, white house on the other side of the lake, by a window that overlooks the water, notebook in hand. She would have stayed here in Lake Oswego. She would have married a guy who knew her in high school, but had gone unnoticed by her. In their mid-twenties, they would have met at Mrs. Collins's yearly barbecue, and they would have fallen in love across the perfectly mowed grass. He would have admitted weeks later that he'd loved her since he first laid eyes on her. All the boys did.


It's a morbid game and we all know it, but it's better than hiding from it. Mom wants to remember her little girl exactly the way she was. I force myself to remember, even when I want to forget. Though truthfully, on the bad days, I wish I'd never had a sister at all.


It took many years after moving out of my parents' house to unearth who I was. I say unearth rather than find because it wasn't so much a process of adding layers as shedding the grief and confusion of my teen years. After Abby's death, I buried myself in guilt, searched for solace in the arms of the opposite sex when I couldn't find comfort at home, and at the same time, put up a wall between me and everyone I loved, or ever could love. Cooper is the only one who ever broke through, who ever made me feel worthy of being seen. I'm still working on showing him all of me. When I push through the anger that my best friend and my mother were stolen from me, I can almost see that honest version of myself—bullheaded out of love, steady enough to lean on, an unapologetic dreamer.


The layers I couldn't shed have thickened like an outer shell, covering the weaker membranes. I am fiercely defensive of the person I turned into after Abby's death, tiny and rubbed raw at first but, over the years, with the safety of Cooper's unwavering love, grown strong and powerful in my own way. I have feared the day someone in my life would crack that shell, and I'd fall to pieces again. And because I love Cooper more than I've ever loved anyone—maybe even more than I love Abby—he alone holds the power to break me. It's why I've never told him the role I played in my sister's death. If he knew, I would never be able to look at him without seeing the pity in his eyes. I would never be able to hide from that constant reminder, and I'd be robbed of my only comfort. So I let it smolder inside of me, and I foolishly allow Cooper to keep lifting me up, the friction of it eroding my shell.


Every year around the time of Abby's anniversary, I feel that urge all over again—to leave and lose myself in someone who knows nothing about me, someone with whom I can pretend to be anyone but me. And because Cooper foolishly loves me, he doesn't push, doesn't question me, knowing from the first time we met that forcing me to open up when I wasn't ready would make me run. I never hid from him how many men I'd run from before.


I find myself drawn to the window. I raise my hand to place it on the glass but think better of it. Mom hates fingerprints. She's moved to some still-dormant rosebushes farther down, pulled out her pruning shears. I fear what the poor shrubs will look like when she's done with them. I don't remember much from the days we used to garden together, but I do remember there's such a thing as too much love. It seems that after Abby's death, she put all the love she had into that garden, and since then there hasn't been any left for us. Losing my sister broke each of us in our own way, but it was the way Mom pulled away from us afterward that broke our family as a whole.


I feel my dad's presence over my shoulder.


"You should go out there," he says.


"No," I say. "Not today."


"Dylan…you can't expect your mom to move on from it if you never do."


"I have moved on," I whisper. But we both know it isn't true.


4
After the anniversary of Abby's death, I throw myself into my grant application with more fervor. I leave before Cooper in the morning. I close myself in my office during lunch and stay at the clinic until long after Cooper is asleep. The looming deadline pushes me, but also the painful reminder of why I need this grant and why medicine needs this research.


Because my sister, at the age of eighteen, died of pregnancy.


Abby never shared the details of her sex life with me, but by the time she was sixteen, I was sure she had one. I was too embarrassed to ask. She was a good girl at heart, but she had a wild streak that pushed her further than having a drink or two at a lake party or spending eight minutes in the closet with a boy during Seven Minutes in Heaven.


When she got pregnant, I never doubted that she'd keep the baby and that she'd somehow make it look easy. She'd do it all—raise a child and continue on to college. Somehow she'd still be more successful than any of us imagined possible. More successful than I would be.


And then she died.


When it was over, the doctors told my parents it was an ectopic pregnancy, a rare but dangerous condition when the fertilized egg embeds into the fallopian tube or the abdomen instead of in the uterus. If caught early, the pregnancy can be terminated and the mother can be saved. If it goes undiagnosed or misdiagnosed, it's a ticking time bomb. The egg that would have been my niece or nephew ruptured, and Abby died of blood loss before anyone knew what happened.


Sitting in front of my computer the night before Vanessa's deadline, my fingers on the keyboard, I think of the pain and fear Abby must have suffered that night, alone. I think of all the women who have suffered similar fates and how I can help them. I connect to that deep need inside me to fix it all. Before I leave the clinic, I put the final touches on my application, and I email it to Vanessa.


A few days later, after I've received Vanessa's response, Cooper walks into the kitchen, startling me with his, "Hey."


I look up, then back to the counter where potting soil is spilled across the granite, and I'm scooping it into ceramic seed pots with my hands. I'm home early and in the only pair of sweatpants I own—the ones I wear when I'm sick—and a glass of red wine is within reach, soil granules clinging to the stem in the shape of fingerprints.


"Hi," I bite out.


"Whatcha doing?" he asks.


"I found these seeds," I say. I thrust the dirty, rain-puckered packet at Cooper, and he takes it, stepping back to avoid my hand before it brushes against his untucked work shirt. "Do you think they'll still grow?"


Cooper shrugs. "I don't really know anything about gardening."


"I know. But just…what do you think?"


He examines them more closely. "I don't see why not. I think it would take a lot more to damage them than a little water and dirt." His mouth quirks up on one side, obviously entertained by my state, but I take his joke seriously.


"What's going on, Dylan?"


The concern in his voice drains the energy from me as quickly as a plunger into a syringe, and I stop. The kitchen is a mess. My hands are shaking.


"Vanessa called me into her office today. She isn't going to support my grant application," I say.


Cooper's head drops forward. His hair falls down around his eyes. I can't tell if he's upset for me or himself. He knows the process doesn't stop here—this is just a roadblock that makes it take even longer.


I open my mouth but nothing comes out.


Vanessa's exact words were that my goal was too ambitious. There was no way I'd be able to monitor so many women in a two-year study. I'd need more money, more research assistants, more volunteers. Or more time. I told her I didn't think the field could wait much longer. What I couldn't tell her was that I didn't think Cooper could wait much longer either.


I could ignore her—submit my application anyway—but the board won't review it without a letter from my mentor. I could try to find another mentor, but they aren't easy to come by, especially with only a couple of weeks left until the deadline. The truth is, since there are no grants listed specifically for women's health, my application will get pooled into a general category, which makes the competition stiff with or without Vanessa's support. I'm out of options right now, and it will likely be a year or more before another suitable grant becomes available. I was hesitant about whether or not I was really ready to do this research, but now that the opportunity has been ripped away from me, I don't know what to do with myself. I have no purpose.


Cooper comes over and wraps his hand around the back of my neck, lacing his fingers into my hair. "I'm sorry, babe," he says. "That's tough."


I shrug and sniffle. "That's life, I guess." I take a sip of my wine, gathering myself.


Cooper's hand drops, and he looks out the window to the backyard, his expression vague and distant. I don't need to see his eyes to know what's he's feeling. His exasperation shows in the slouch of his shoulders, the downward tilt of his head.


Finally, he opens his hands to me and says, "Come here."


"Cooper, I don't want to—"


"Come here."


"What?" I ask him, my voice bordering on hysteria.


A moment passes in silence before he drops his hands. "Dylan, you're a doctor now," he says. "You can do whatever you want. I don't understand why you have to have this grant to help people."


"It's these people I need to help, Cooper."


I set my glass down on the counter with too much force, and wine sloshes on to the granite like drops of blood. I escape out the back door and walk down to the creek, my breathing shallow, unwilling to defend myself again, after trying and failing with Vanessa. Doing right by the people we love should be reason enough.


No, life with Abby wasn't always easy, especially during her final months, but Abby and I had always been close growing up. Though we fought, like sisters do, I knew I could count on her when it mattered. When she became a senior in high school, though, she started to spread her wings more than my parents and I were used to—more than we were comfortable with—like she knew the freedom she'd always craved was just around the corner and she couldn't wait that long. She suddenly stopped sharing the gossip she'd heard from her friends with me when I crawled into her bed in the middle of the night. She started locking the door to her bedroom more often and disappearing with random people from school in the evenings. One Friday night, as she prepared to go to a boat party on the lake, I lay on her bed and watched her put on her makeup, hoping to get the details. An invitation would be too much to ask for.


"So who's going to be there?" I asked.


Abby finger-combed her blond hair back from her face and leaned closer to the mirror on top of her dresser. She blinked her eyes as wide as they would stretch before she pulled out the wand from her mascara tube and began to apply thick, black layers to her already long lashes.


"I don't know," she said evasively. "The usual."


I knew she didn't try to keep me at a distance on purpose. At least, I hoped she didn't. It was just one of the habits she picked up from hanging out with the popular girls. They kept everything about themselves from each other, only trading other people's secrets like currency.


I scooted farther forward on her floral-print comforter and tested out the question I really wanted the answer to. "Is Christian going to be there?" I asked.


Abby's cheeks flushed beneath her applied blush, and I knew the answer without her having to say it. She plunged her mascara wand back into the tube and turned to me.


"Everyone's already talking about us being prom queen and king," she said, biting her lip as if she didn't dare believe it. Up until the previous year, Abby had always flown under the radar—the kind of girl who got along with everyone, never falling into any particular clique. When her breasts filled out, though, and she started to catch the attention of the football quarterback, the popular girls had no choice but to bring the enemy closer into their fold.


"Have you kissed him yet?" I asked, pushing my luck. It was the wrong question. Abby frowned and turned back to her mirror.


"Of course we've kissed, Dylan. Don't be ridiculous. I'm eighteen, not twelve." I hated it when she talked to me like I was so much younger than her. Often times, though, I felt like I was. At sixteen, I'd hardly talked to a boy I was interested in, let alone kissed one.


"Sorry," I mumbled, but Abby was already closing her makeup bag and checking her purse for the necessities. I spotted her lip gloss on her nightstand, scooted across her bed on my stomach, swiped it up, and handed it to her. "You really seem to like him."


She softened. "I do," she said. "He's just so… And he makes me feel…pretty. But I don't want to be one of those forty-year-old women who married their high school sweetheart, is tied down with kids, and is completely miserable because she never lived while she could, you know?"


I nodded, though I couldn't conceive of Abby ever being forty.


"You should have some fun, too," she said with a laugh and pressed her palm against the side of my head, pushing me over on to her bed. We both laughed, and long after she left, I couldn't wipe the smile from my face—not only because Abby and I both knew what a ludicrous idea it was—me going to a party, me making out with a guy behind the English building—but because I knew that she might be going through a rebellious phase, but when she came out on the other side, we'd be best friends still. I had one thing going for me that no other girl could claim, no matter how popular: I was her sister.


***
I come home from work on Tuesday to an unfamiliar truck parked in the driveway. It's a newer model Chevy with silver metallic paint, and though it's hidden by the shade of our trees, slivers of sunlight catch its sparkle in the places where it isn't covered in mud. Handles of miscellaneous tools stick out at all angles like Cooper's hair after a hard sleep. There's a parking sticker on the windshield for a big-time tech company in the city.


Inside, I toss my keys on the foyer table and call out Cooper's name, but he doesn't answer. I peek into the bedroom and bathroom, but it isn't until I pass through the kitchen that I hear Cooper's voice, along with that of another man coming from the other side of the back door. When I step outside, they break from their conversation like I've caught them in the act of planning a crime. The stranger is dressed in designer jeans and a dark button-up shirt with hands covered in soil up to his elbows. He seems to have no concern of spreading it as he crosses his arms over his chest.


"There you are," Cooper says. He comes over to place a hand on my back and leads me forward a few steps. "Dylan, this is Reese. Reese, this is my…Dylan." He's always hated the word "girlfriend." He says it makes us sound like teenagers whose biggest concern is where to sit in the cafeteria at lunch, rather than two adults who have lived together and loved each other for the better part of a decade.


"Um…nice to meet you?" I say, more a question than a statement.


"And you," he says. He dips his head in a little bow but makes no move to shake my hand, thankfully. He looks young—mid-twenties, maybe—his hair dark in purposefully unruly wisps drawn up from his head.


"Babe, Reese is a landscape architect."


"A landscape architect," I repeat in an attempt to digest this. "Like, a landscaper?"


Reese smirks.


"Well…" Cooper steps toward me and touches my fingers but doesn't take my hand. "After the thing with your application, I wanted to do something nice for you. I saw you with those seeds the other night and it reminded me of the promise I made you. I want you to have that garden you've always wanted. He's going to fit us in around other clients as a favor."


When we lived in our studio apartment, I used to tell Cooper all the time how much I wanted a garden.


But why now? Like I'll forget about my research grant? Like I'm a child he can distract with a new toy?


Cooper's eyes are bright with excitement, unaware of how I really feel, or maybe just ignoring it. He knows by now that sometimes that's all he can do. I look around our neglected yard and try to picture a garden there. I've done it dozens of times, but this time all I can see is my mom's garden and the way she was tearing into it on Abby's anniversary.


"I don't know," I say. "We don't really have time for this, Cooper."


I try to direct my words in Cooper's direction, aware of the stranger's stare. I don't want to appear ungrateful, but I'm having a hard time believing Cooper's intentions are completely selfless. I wish I knew he still believed in my research. I wish I knew he still believed in me.


Cooper takes my hand fully. "But…maybe you'll find this is what you really need."


What I really need… I wish I knew.


Tears prick the corners of my eyes, and I turn my face so neither of them can see. I let my hand fall from Cooper's.


"Fine," I spit out. "I want a moat."


Reese lets out a chuckle.


"A moat?" Cooper asks.


I sniff and stand up straighter, composing myself.


"Yep," I continue. If Cooper wants me distracted, I'll make it the biggest project either one of them has ever seen. "All the way around the house. Flowing water. And a waterfall."


"Okay," Reese says, his response smooth and amused. "What else?"


I list a few more things—flowers I like, stepping-stones, a swing.


A few minutes later, I watch through the front window as Cooper walks Reese to his truck. Cooper laughs at something Reese says, then takes his hand in a firm shake and the deal is done.


I meet Cooper at the front door when he comes in.


"What do you think?" Cooper asks, still not seeming to understand how his act of kindness is affecting me. "Happy?"


"I don't know if I'll be able to maintain it. I'm not my mom."


I clench my teeth shut to keep my chin from quivering. Cooper frowns. He knows how tenuous my relationship is with her. It's been a sore subject since he first asked me about my family—an innocent question all couples bring up at the beginning of a relationship. But without telling him the whole truth about Abby, I always had a hard time explaining our discord to him in a way that made sense.


One Christmas a few years ago, I overheard him ask my dad about it. Fumbling over his words, Dad had tried to lay it out for him—how when I was seven, his father had died and we'd moved into my grandfather's house in Lake Oswego, the most prestigious gated community in the Portland area. Everything about our lives changed—Dad taking over his father's investment company, the three of us kids going from public to private school, and Mom fulfilling the implicit obligations of a woman of upper-class society. It went against everything she'd had planned for our life, and she resented it. She pulled away from all of us. All of us except Abby—her carbon copy—and I had felt most betrayed by that. With as much time as Dad spent at the office to avoid Mom's anger, I was surprised to discover he'd noticed it all those years. Cooper never brought up the subject with me again.


"Is that what all that was about?" Cooper asks. He nods toward the backyard. The moat, he means.


I release all the air in my lungs. It's all the answer Cooper needs. He takes me by the hand and pulls me over to the couch. He sits me down, then he sinks into the spot next to me. When that's not close enough, he pulls my legs on to his lap, awkwardly bumping elbows and knees. I rest my head on his shoulder.


"Do you remember when we went to Hawaii for Stephen and Megan's wedding?" he asks.


I nod against his neck, my nose brushing his loosened tie. Cooper, Stephen and I were still in the middle of our internships, but despite all three of our protests, Megan refused to put the wedding off any longer. "You're always going to be too busy," she'd said. "You just have to make the time."


"It was so beautiful there," Cooper says. "That gorgeous blue water. You waking me up in the middle of the night and making me go swimming in that cove on the beach."


That was the last time I truly lived in the moment. Being so far away from our everyday worries, it was easy to let my hair down. It was easy to forget about my mission of familial reconciliation. A long weekend of late nights on the beach, luaus and umbrella drinks, sand between our sheets and bodies. I laugh at the image in my head of Cooper naked, toeing his way into the water. "You were such a wimp."


"Hey," Cooper says. "Jellyfish near my nether regions is a very logical fear."


I laugh harder. It feels foreign, but so good. Cooper rests his head on mine.


"Do you remember," he asks, "how we told the hotel we were on our honeymoon, and that big Samoan concierge winked at us every single time we passed him on the way up to our room? Even when we were just coming back from breakfast?"


"Well, sometimes he was right."


Cooper nods. "Yes." He pauses. "Let's do that again."


"What, lie to hotel staff?"


"Let's go somewhere and pretend we're the only two people who exist. Well, the two of us and the horny bellhop." Our laughter eases the strain on my heart. He's the only one I've ever been able to count on, even when it's him I'm fighting against.


"Cooper," I say softly, afraid of shattering the moment, "neither of us has the time to go on a vacation. We can barely find time to eat a meal at the same table."


"That's exactly my point. Do you know that trip is the last time we spent any real time together without being interrupted by calls from the hospital or kids with the flu? That was four years ago."


"Coop," I say and reach out to take his hand. "I miss you, too…but I don't see how that's possible. I need to figure out what I'm doing with my career. I need to find another way to make this grant happen. Plus, you know how much my patients depend on me."


"So let's start planning now. I'm sure if you talked to your co-workers, they could spare you for a week."


"A week?" Anxiety sticks in my throat, like a pill without water. I feel like he's testing me—pushing me to see if I'm listening to him. I am. I hear him. But how do I leave when everything is up in the air? When I'm balanced at the top of a pole with nowhere to step without plummeting down?


He clasps my hands and holds them tight. "Dylan, I'm asking you, please. Please, do this for us. I know your job is important to you and you have people who need you, but I need you. I miss you. I miss the woman who used to drop everything to see a movie with me just so we could share a box of Red Vines, even though we both knew you were going to give me one and eat the rest yourself."


I smile. Those times during medical school were the best times of my life. Falling in love with Cooper, I learned to open up and trust in a way I thought I never would again. I found my first true friends in Stephen and Megan. And the responsibility I bear felt so far away. I knew I was on the right path, but I was only a student. Back then, that was the most I could do for my family and families who had suffered like ours.


But not now.


"Cooper—"


"It doesn't have to be Hawaii. You've been saying you want to go to Thailand since I first met you. Just think—real Thai food. I don't care where we go. I just want to be with you."


I exhale and lean back on the couch. Doesn't he know I want to be that carefree, sun-bathing, licorice-eating woman again, too?


"You know we need this."


I purse my lips. I'm failing at everything, and it's coming at me so fast, I can't keep up.


"I'll see what I can do," I say.


***
I spend Friday afternoon catching up on my charts, giving myself a chance to regroup on my application. Around five thirty, I run home, slip through the front door, and peel off my tennis shoes. I have time to grab a bite of dinner before I head back to the hospital for a delivery. Normally I would work straight through dinner, but I'm trying to make the effort. For Cooper. He hasn't brought up the vacation again, and I'm hoping that if I can give him more time here at home, we can put it off for another year—just until I get my grant.


Cooper calls to me from the kitchen where I hear the everyday sounds of the man I love closing the refrigerator, opening a cabinet. Without the tension behind all the words we're saying and not saying lately, it's comforting. I soak in the warmth of home, add it to the collection of memories I carry with me as a reminder of why I love to bring families together and why I work so hard to keep them from falling apart. It's the simple things, like the sounds of the people you love, that end up meaning the most when they're gone. Like the way Abby used to loudly flick each page of her magazine as she turned it, and the buzz of her curling iron on the counter in our shared bathroom.


"You're home early," he says.


"Well…kind of."


I follow Cooper's voice toward the kitchen, but he appears in front of me as I round the corner, catching me off guard. He takes a strong hold of my arms before either one of us topples over.


"Hi," he says with a shy smile. He's still in the crisply pressed deep blue shirt and tie he wore to work this morning—the combination that makes the blue of his eyes ethereal. He kisses me, deeply, all of his body pressed against all of mine until I'm out of breath. I try to enjoy it, but anticipating the reason behind it sets butterflies loose in my stomach.


"Hi," I say against his lips once he's released me. "What's got you so worked up?"


"Follow me," he says.


"Okay, but I have to—"


"Follow me," he urges.


He turns toward the kitchen and drags me along. I shuffle my feet in an attempt to stay upright in my socks on the hardwood floors. He places me in front of the kitchen counter, then moves to the side, revealing a bottle of very expensive champagne—the kind my dad used to buy for special occasions, when he would let my brother, my sister and me each have half a glass—and two champagne flutes I'm sure we didn't own before. We haven't had much reason for champagne over the last few years.


"Are we celebrating something?" I ask.


"We are," he says.


I raise my eyebrows, waiting for him to elaborate.


"I did it, babe. I made partner."


I open my mouth in surprise and something that resembles excitement, but nothing comes out. I knew this was coming. I did. I just didn't expect it so soon, or that he'd reach his goal before I've even really started on mine. The air thickens around me, tense with his anticipation of my response.


I am happy for him. I know I am because his news stirs something in my chest. I just imagined we'd share the day, when my grant came through at least. It's illogical to think we'd reach our goals at the same time, but still, I've held a picture in my head of us celebrating together. A re-creation of the day we graduated med school. Both of us moving forward as one. Now Cooper's moving forward. I'm not.


"Dylan?" he asks, when I say nothing.


"Wow," I whisper.


His grin reveals the only evidence of his true age in the wrinkles at the corners of his eyes.


"Oh, Cooper. Wow."


I fold myself into him and he laughs.


"Can you believe it?" he asks. "Two years. They never ask doctors to become partners so soon. Didn't I say this was going to be the right place for me?"


He did, the day he started there. We'd been lying next to each other in bed that night, our legs and fingers intertwined. We said a lot of things that night, drunk on possibilities and each other, talking like reality couldn't touch us. Was that only two years ago?


I swallow hard. "I remember," I say.


"C'mon, let's have a drink," he says. I make a noncommittal noise against his warm shoulder. He places a kiss on my forehead and walks to the counter in his black-socked feet, the hem of his slacks dusting the floor. With his back turned to me, I take a deep breath to compose myself. Surely he doesn't remember everything we talked about that night. Surely he doesn't expect me to make good on those promises so soon, before I've reached my own goals.


After I make partner, he'd said, there's nothing else I want but you…and a couple of little yous. By then, I'll finally be making enough money to give you the kind of life you're used to.


Cooper, we could move back into that studio apartment forever, and I'd still spend the rest of my life with you.


You mean it?


I mean it.


I still do, but in the heat of the moment I didn't want to add that before I settled down with him, I needed to make some things right. Back then, I thought we had so much time to work out the details. The future stretched out like a long expanse of open road in front of us. But suddenly, it's here and I'm not there.


"You're not drinking," Cooper says. I hadn't noticed Cooper place the full glass in my hand. His brow is furrowed. I watch every emotion cross his face as realization sinks in—confusion, comprehension, frustration. Then, disappointment. "You have to go back to work, don't you?"


I look away, nod. "I'm sorry, Cooper. I didn't know this was going to happen. I have a delivery. I'm expecting the page any second."


"I thought you weren't on call tonight."


"But she's my patient, Cooper."


He sets his champagne on the counter. "And I'm the one who always comes last."


His words echo through the room and through my mind, tearing my heart further in half. He scrubs his hands through his hair in anger.


"It's fine," he says, but his voice is detached. "I understand."


"Cooper…" I open my mouth to apologize, but the words are meaningless.


He busies himself with trying to force the cork back into the bottle. It's useless, but it keeps him from having to look at me.


"It's okay, Dylan. Really."


I take a step toward him, but then my pager buzzes on my waistband, and that low hum, in the silence of our kitchen, is deafening.


"Go ahead," he says. He looks up at me, doing his best to reassure me, because he knows I can't leave for a delivery with my mind still here, wondering if he's okay. If we're okay.


I nod and leave the kitchen, slip my tennis shoes back on, and walk out into the fading light.


Behind the wheel, I stop to look at our house. The light from the kitchen filters through the living room to the front windows, and for a moment, I see the shadow of Cooper standing in the middle of the living room, motionless, and I don't have to wonder if we're okay because I know we're not.


Cooper is following our dreams without me."
Thank you for your interest in reading Perfectly Undone with your book club!
I love to meet with book clubs
so if you'd like to invite me to meet with your group, either locally or via Skype, please visit my
Book Clubs
page.
Either way, please enjoy these discussion topics to get the conversation going.
***
NOTE: CONTAINS SPOILERS
1. The balance between relationships, family and career is a common struggle for women in the 21st century. How do you feel about the balance Dylan strikes at various points throughout the book? Do you think her choices make her unlikable or relatable (or both)? In what ways do you struggle with finding balance in your own life?
2. Discuss the effects Abby's death had on Dylan's career path. What line of work do you think Dylan might have chosen if Abby had lived?
3. The unconditional love of family is a deep desire for Dylan, and she feels as much a part of Cooper's family as her own—maybe more. Compare and contrast the two families and the effect their dynamics had on Dylan, Charlie, Cooper and Megan. Which family do you most identify with?
4. Dylan has spent her young adulthood fearing she would become like her mother—distant and too overcome with grief to connect with those around her. In what ways have they been alike all along? In what ways are they different?
5. When Cooper admits to being unfaithful, Dylan asks him to move out immediately. Do you think this was the right choice or do you think Dylan should have tried to work through the transgression with Cooper first? In the same situation, which decision would you have made?
6. While Dylan helps Reese plant flowers in her garden, Reese does not allow Dylan to correct what she views as mistakes. What role do you think Reese plays in widening Dylan's perspective? In what other ways are Dylan's actions different in the garden versus the other areas of her life? How does that change over the course of the story?
7. When Dylan decides not to sleep with Reese, it becomes a catalyst for change and she begins to turn her life around. Why do you think this is her breakthrough moment and what realizations do you think she comes to? Do you think she should have pursued a relationship with Reese? Why or why not?
8. When Erika's baby dies during childbirth, Dylan grieves the loss in much the same way she did Abby's death. A common coping strategy for dealing with the loss of a loved one is to wonder what those around them could have done differently—if an alternative choice could have saved them. How much responsibility do you think Dylan should accept in each situation? Do you think she should have gone against her sister's wishes and told her parents that Abby was pregnant? What risks does Dylan take when she agrees to keep Megan's pregnancy a secret?
9. Dylan discovers a packet of daisy seeds and plants them at the beginning of the story, but they never sprout. What do you think the seeds are meant to symbolize? How do they relate to Dylan's emotional growth?
10. There are parallels between the relationships of Dylan and Cooper, Stephen and Megan, and Dylan's parents. Why do you think Dylan and Cooper, and Stephen and Megan are able to overcome their conflicts while Dylan's parents are not?
11. Dylan decides to continue pursuing her research grant, reducing her hours at the clinic. Do you think this was the best choice for Dylan or do you think giving up the grant altogether would have been the ultimate act of moving on from Abby's death? Do you hope Dylan gets the grant? Why or why not?
12. Do you think Dylan was right to forgive Cooper for his infidelity? Do you think she was right to accept any responsibility for Cooper's decision to cheat? Has the story changed your perspective at all on the subject of infidelity?
13. Forgiveness is a common theme throughout the book. Which was your favorite moment of forgiveness? Who do you think it was most important for Dylan to forgive to find happiness?
14. The title, Perfectly Undone, seems to pair contradictory ideas. How do you think it captures the tone of the story and Dylan's emotional journey?