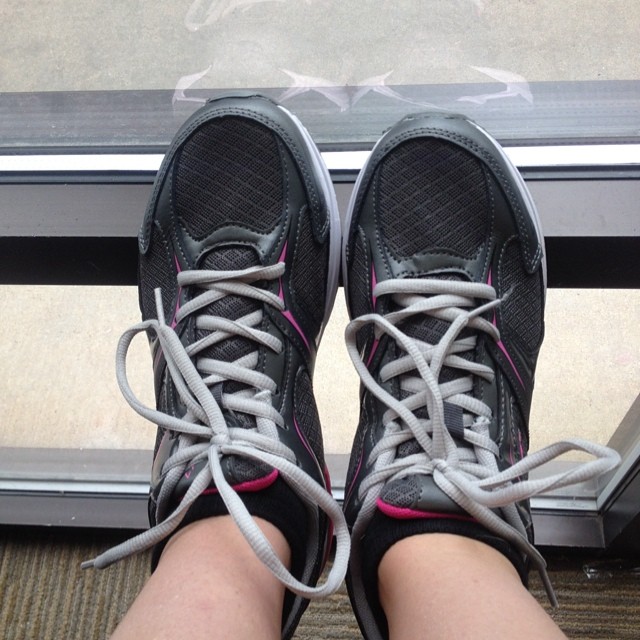 The weekend before last, my husband and I got in a huge argument. This isn't surprising because–insert ominous music–we're dealing with the Terrible 2s again. We had a lot of these arguments when Little J was 2 (now 4). The tired, frustrated, fighting-about-nothing fights just to release some steam. Since my husband and I are both introverts, it's especially tough on us to handle the push-pull defiance from Baby J and the get-into-everything-at-every-moment phase. There's no time to disconnect, no time to be alone. He works all day at least, which is hard in it's own way, but it's adult time and a chance to have separation in his day, which I don't get.
I chose to stay home with my girls and I wouldn't change it for a minute, but that doesn't mean it isn't hard. It doesn't mean there aren't times when I would give my right hand (I'm a lefty–let's not get crazy here) to be anywhere else but here.
And that's pretty much where the argument with my husband ended up. We were both struggling with how to be good parents during this time. We were both saying, "I just want you to be happy!" We have the same goals. A house is only as happy as it's least happy person, right? So the conclusion we came to was for me to get some help–some time to be an introvert, a writer, me.
Now that I have an agent and, with any luck, a book coming out in the next year or two, as well as potential deadlines for books in the near future, there will be more career demands on my plate. Truthfully, I welcome them for two reasons: 1) I'm absolutely, crazy in love with every part of what I do. And 2) it's like Julie Powell says in Julie & Julia: "I love that after a day when nothing is sure and when I say nothing, I mean nothing. You can come home and absolutely know that if you add egg yolks to chocolate and sugar and milk, it will get thick. That's such a comfort."
Parenting two kids under 5: Nothing is sure. Putting pen to paper and manipulating words to create a story: Still not entirely sure. But getting closer.
I looked into getting a nanny for a handful of hours a week but no matter how I did the math, I couldn't figure out a way to get enough hours of work in per week to justify the cost. Then I remembered the cheap childcare at the gym close by. After a whirlwind trip to take a tour the following day, I walked away with a membership and unlimited visits to the daycare for less than half the cost of a nanny. Endorphins + Uninterrupted "Me Time" = maybe a bit more sanity in my life. Oh, and did I mention they have an in-house cafe?
I came across an article on Facebook this week from a mom who parented one set of toddlers close in age and is on her second round of toddlers less than 2 years apart. She talks about how really, really hard it is and how it really, really does get better. On the hard days it's a relief to have that validation–to know I'm not doing it wrong. Or at the very least, I'm not alone. But I'm only 4 years in to being a mom and so far, every part has been hard in its own way. I imagine that will continue for the rest of my life. Parents don't stop worrying when their kids move out of the house, so my dad tells me.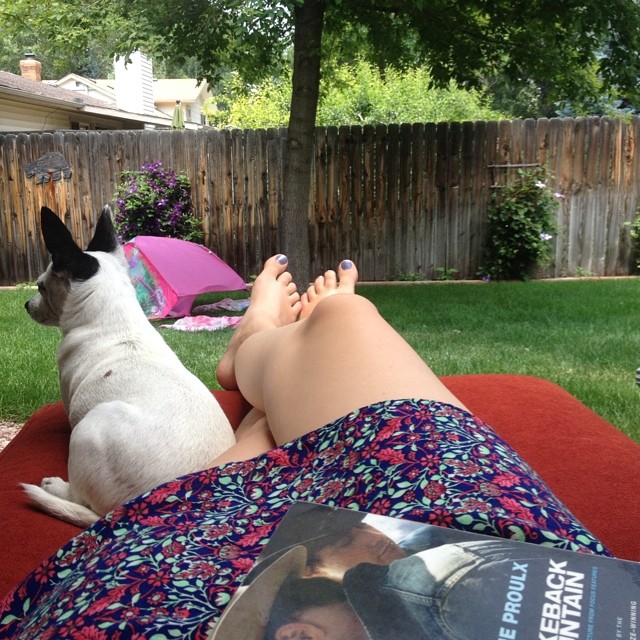 That's why I know I need to start a pattern of self-care now, whatever it takes. I have a hard time asking for help, but finally, I'm asking and I'm accepting it. As my girls grow, there will always be struggles, there will always be things out of my control, there will always be times when I feel like I'm failing at every turn. But when I give myself time to find my center, I feel stronger, I'm kinder to myself, I'm a more loving mother, and I'm a much happier wife.
Writing Update
I'm so excited that I finally turned in my next round of edits to my agent! We'll have to make one more pass to clean everything up, but very, very soon we'll be sending it off to publishers! I feel like I've been waiting my whole life for this! In the meantime, I'm starting to "poke"–as I lovingly call it–at my next novel. I'm very excited to start getting to know some new characters and to fall into a new world. Hint: vineyard!