---
The Writer
---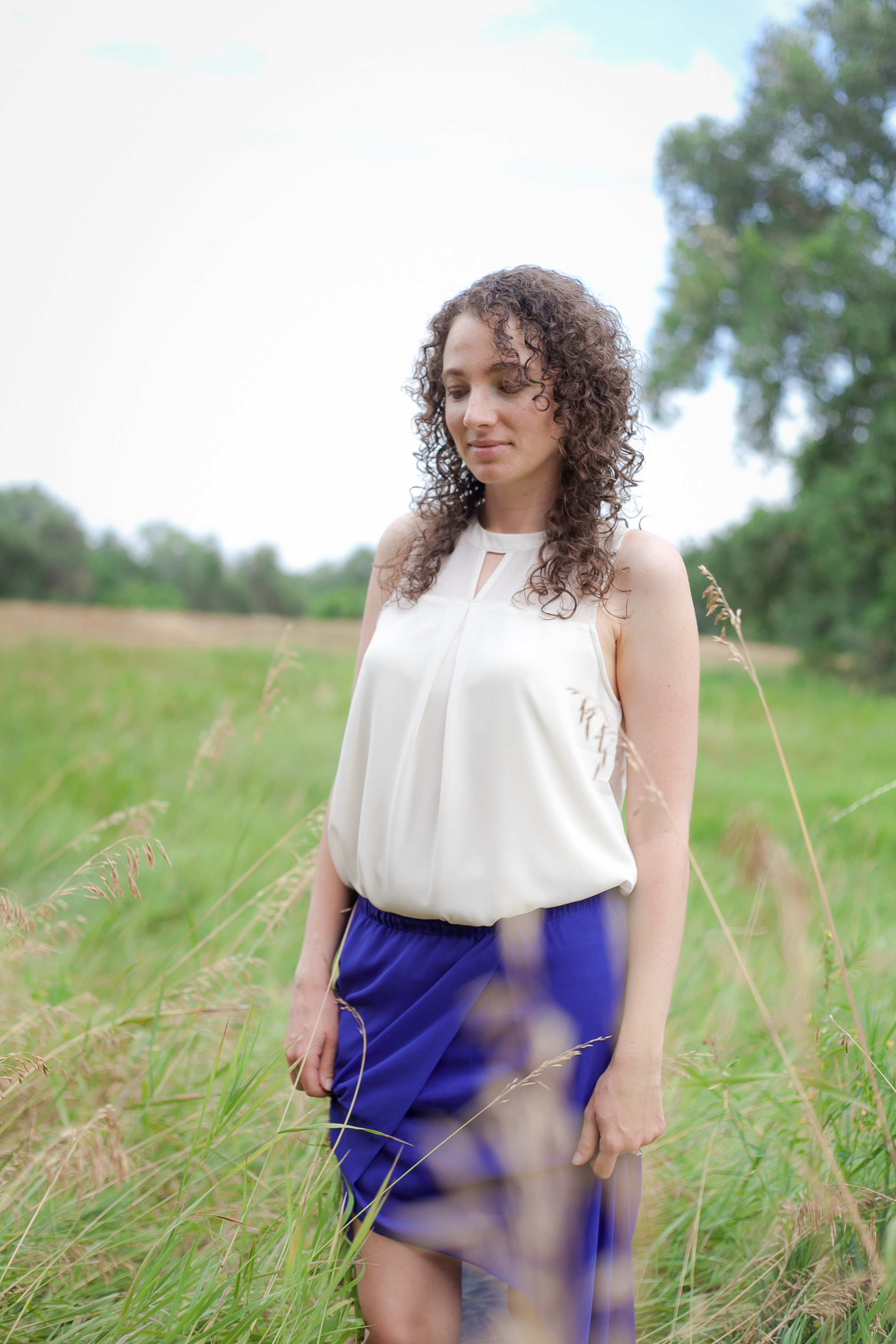 I'm not one of those people who knew I wanted to be a writer from the first time I picked up a pencil. I don't have an epic origin story about how the first book I ever read changed my life forever. The truth is, I grew up in a household of decidedly non-readers. My parents were, and still are, very pragmatic people so I got my start in literature later in life, only really falling in love with reading in my early twenties, during the years when I used books to pass the time while I waited for my then-boyfriend, now-husband to get home from working long hours as a mechanic.
I, however, have always had a fascination with people and their relationships with each other. I was the kid who, at 10 years old, sat at the adult table and philosophized about life.
That probably should have been the first clue that I would one day be a writer.
I first started to dabble in writing in middle school when I wrote a creative non-fiction essay for a writing contest in English class, then short fan fiction stories for my best friend in high school. I saved them on floppy disks so my parents wouldn't read them so you can imagine my embarrassment when my mom discovered one I'd printed out and read it to my dad when I wasn't even there to defend myself! But you know what? He really liked it!  
Since then I have written many more short stories, and hundreds of blogs and articles, here and on Writers in the Storm, named Writer's Digests' 101 Best Websites for Writers four years in a row. I completed my first novel-length story with the help of National Novel Writing Month in 2008 and have been hooked on writing books ever since.
The things that inspire my work are the strength and depth of the female spirit, the people we fall in love with and why, what keeps us together, what tears us apart, and the little things that make love last forever. I appreciate the romance in everyday gestures from everyday people and that's what I try to infuse into my writing to create true-to-life stories about personal growth and meaningful relationships.
I combine my deep appreciation for the human struggle with my deep love for words to write stories that offer unexpected perspectives and an invitation to look deeper inside yourself to discover and align yourself with your own unique truth.
---
The Person
---
In my everyday life, I am now an avid reader and student of life. I always have my nose buried in non-fiction books, learning more about psychology, sociology, health, productivity, spirituality, and personal growth. I'm also well-versed in school drop-offs, sack-lunch-making, and breaking up arguments about who had the princess wand first. In between times, I try to sneak in some yoga, long walks with the Rocky Mountains as my backdrop, or–on the best days–I hike right up into them.
I have been married to my husband for eleven years–a man incredible enough to support my dreams while inspiring the characteristics of my heroes at the same time. I work from home while wrangling my two ever-charming 5- and 7-year-old daughters. We build our life in Northern Colorado.
Random Facts
Used to teach hip-hop, ballroom, and latin dancing
Has been singing on stage since the age of 3
Favorite book of all time is The Time Traveler's Wife
Major Potterhead (Ravenclaw all the way!)
Former Web & Graphic Designer
Has been an entrepreneur since the age of 20
Literary and life idols include Elizabeth Gilbert, Julia Cameron, J.K. Rowling, and Jane Austen
Obsessed with everything apocalyptic and dystopian, The Walking Dead at the top of the list
Considers organizing a creative act