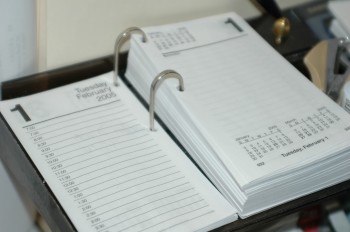 I think I discovered something new about myself today as I thought about setting my New Year's goals and writing this post. I think New Year's is my favorite holiday. Birthdays are pretty awesome too, and who doesn't love Christmas? But for me, nothing quite compares to getting back to work after a busy holiday season and doing it with the thrill of a fresh start. What can I say? I have the best job ever.
Before 2013 is completely behind me, I like to take a look how I did on my goals from last year. (You can check them out here, if you're interested.) I did enter two contests (instead of just one) and participated in an online workshop. I didn't blog or write as much web fiction as I would have liked but I did do some, and one of those stories, The Stretch Mark Club, got featured on Wattpad, pushing it over 45,000 reads! I didn't quite finish my novel and didn't even start querying agents but I did attend the Rocky Mountain Fiction Writer's Conference, which I couldn't have even conceived of this time last year! I've definitely started to spread my wings and make a home in the writing community and the more I do, the more I'm sure it's where I belong. The only thing I'm disappointed about is not finishing my novel, because it's something I could have done, I just let fear keep me from doing it.
Apparently, I'm not the only one who noticed.
My dad came to visit from Arizona for the holidays. Now that we live two states apart, we only see each other a couple of times a year but even so, we've always been really close. Despite that closeness, though, I think he has a hard time understanding my dream to write. He supports me completely no matter what I do but he doesn't know enough about the process to give me more than general encouragement, which is why I was surprised when, on the last night before he left at about 2 a.m. after watching Jobs and analyzing it to death, he said he had a New Year's challenge for me. He told me to let this be the year I finally saw my book in print. Mouth ajar, I listened as he went on, saying I'd tweaked it enough, I'd studied the craft enough, I'd researched the market enough, I'm smart, and I know what I'm doing. He told me I am an artist and my life is a song and people need to hear it.
I'm not joking. Not even I, the writer, could have written his speech more perfectly.
I never expected he was paying that much attention and I'll never forget that moment or what it felt like to have my heart be so thoroughly seen. And that's when I knew he was right. I'd been putting off publication out of fear but in doing so, I'm depriving the world of my hard-earned art. It isn't fair to me and all the heart I've out into my work, and it isn't fair to my potential readers. Even if my fan base only ever consists of my dad.
So on that note, I bring you my 2014 goals:
In order to accomplish these things, I plan to:
Make my writing space feel like home by doing most of my writing and editing there
Learn to leave my proverbial sh*t at the door
Take care of my body to foster a healthy and energetic mind
Be more present in the writing community
Learn to love the process by working on a schedule that suits me
I don't think I've ever been more excited or hopeful about a new year than this year and it seems like everyone I talk to feels the same way. Each year keeps getting better and I have no doubt 2014 will prove that to be true. I hope it will be the same for you! Whether you make resolutions or set goals or prefer to let the year surprise you, I hope you will wake up each morning and decide to make each day the best it can be, challenge yourself to be better than the day before, and refuse to let fear stop you from chasing your dreams.
Even if your fan base only ever consists of you.