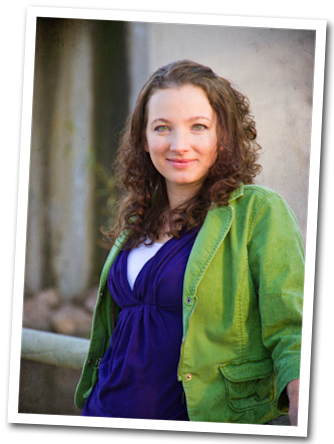 my definition of happiness: a cup of coffee and a good book
I am a writer of Women's Fiction and of stories about women who are searching for truth in life and love. I am currently seeking publication for my first novel and in the meantime, I post fiction online as well as motivational videos encouraging women, in the same way I encourage my characters, to grow, find balance, strive for success (however you define success), and search for happiness. No, more than happiness--genuine passion for a full life and a deeper love. These are the things I seek in my own life and I enjoy sharing the stories of my struggles and successes and my goal to look for the beauty in every day, every moment.
Below are the links to my fiction available online, as well as my recent news, blogs, and videos. I hope you'll subscribe to my newsletter, leave a comment, or find me online. I love to connect and hear
your
stories too!
Thanks for visiting!
Jamie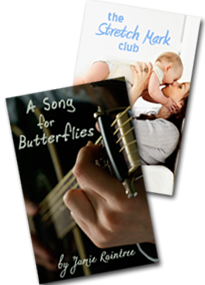 the stretch mark club
Over 40,000 READS ON WATTPAD! REACHED #36 IN THE CHICK LIT CATEGORY!
Three women, four babies, one week apart. Shea, married just a few months, hopes her husband didn't marry her just because of the two pink lines. Riley's ex-boyfriend left her as soon as he found out she was pregnant. Jasmine has been married for years but her husband refuses to change a single diaper. Follow Shea, Riley and Jasmine as they navigate the world of new motherhood.
»
Read Online Now
»
Read on Wattpad Now
a song for butterflies
Katie and Nate used to be in love but when he got a recording contract, she let him go so he could follow his dreams. Three years later, he is a successful singer/songwriter and she is recording her first album. They haven't spoken since the day she broke up with him but when he performs at her favorite local venue, her curiosity draws her back to him.
»
Read Online Now
»
Read on Wattpad Now
We wrote songs together and sang them to each other, our passion for each other building as our love for the music grew. - A Song for Butterflies
News
News about my writing and upcoming events
Last week The Stretch Mark Club, my short web serial following the struggles of three new...
More
Blog
Thoughts on my writing process and inspirational messages for other women chasing their dreams
Previous
Next